Netflix's Price Increase Signals Original Content Isn't Enough
Netflix's Price Increase Signals Original Content Isn't Enough
Netflix (NFLX) announced a price increase that will affect new U.S. members immediately while existing members will see the changes "over the next several months." We've recently seen the impact that price increases can have on Netflix's membership growth, when the company blamed poor 2Q16 growth on cancelations due to a price increase. Will the latest price increase have the same effect? In the larger context, we believe the price increase signifies that Netflix's competitive advantage has been wiped away. In order to justify its massive original content budget, it must raise prices if it is to ever meet the expectations implied by its stock price.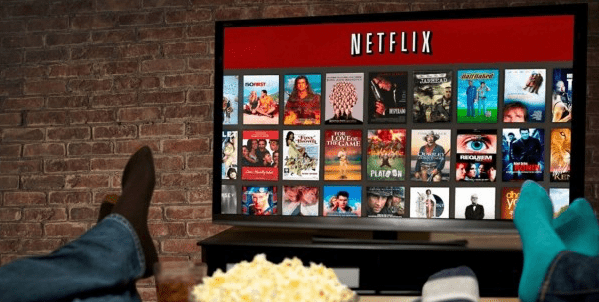 Competition Is Eroding Netflix's Business Model
The streaming video market has grown dramatically and Netflix has lost much of its early-mover advantage as we detailed in July 2016. Today, the market is highly fragmented with competitors offering live TV bundles, original content, and exclusive access to content from certain movie studios to attract customers. Competitors are also eating away at Netflix's business model by removing content from the service. Disney recently announced a standalone streaming platform with all Disney content, including Marvel and Star Wars. Fox has been pulling its content from Netflix over the past few months and making it available via Hulu. Meanwhile, Apple has plans to invest billions into original content that it is streaming via its Apple music service.
Worse yet, Netflix's pending price increase limits its pricing power over the competition, per Figure 1. The competitors in Figure 1 also include live TV offerings, such as Sling TV and DirecTV Now.
Figure 1: Streaming Market Competition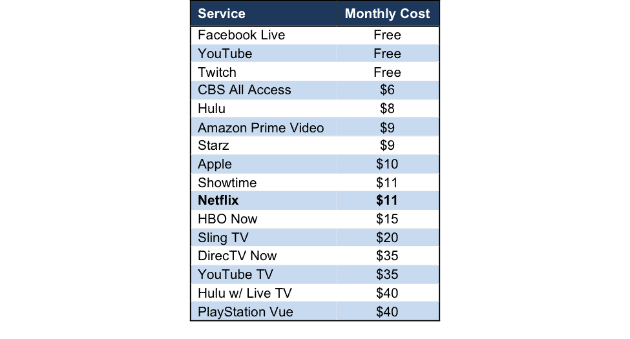 Sources: New Constructs, LLC and company filings.
The increase in competition leaves limited pricing power, a lynchpin for the viability of Netflix. Without pricing power, Netflix can't afford to continue to do all the things that have helped management hype the stock, such as invest in growing original content, attracting new members and maintaining its large content library. As we have written for some time, investors will not tolerate huge cash flow losses forever. Now, with ample competition, it's clear Netflix's only value is in its costly original content.
Disclosure: David Trainer and Kyle Guske II receive no compensation to write about any specific stock, sector, style, or theme.