Tuesday Talk: Treading Water Till Tomorrow
The stock market may be treading water till tomorrow's FOMC meeting, but it seems to be doing so in a positive way.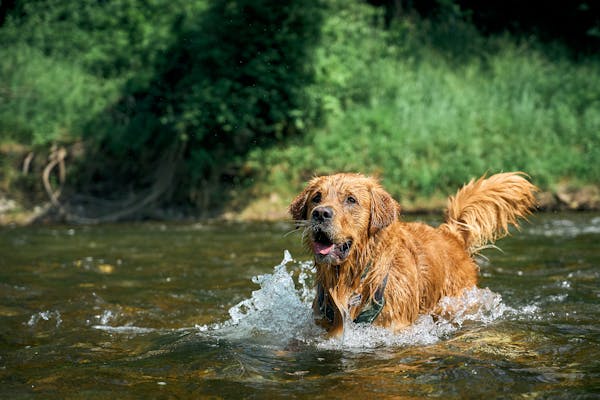 Yesterday, the S&P 500 closed at 4,555, up 18 points, the Dow closed at 35,411, up 184 points, and the Nasdaq Composite closed at 14,059, up 26 points.
Chart: The New York Times
Monday's most actives were led by Tesla (TSLA), up 3.5%, followed by Bank of America (BAC), up 2.1% and AT&T (T), up 1.3%.
Continuing to keep tabs on sentiment running up to tomorrow's FOMC meeting, we find that 98.9% believe the Fed will raise rates by 25 basis points, and 1.1% believe the Fed will raise rates by 50 basis points. This means that zero percent believe the Fed will leave rates as they are.
In morning futures trading, S&P 500 market futures are up 3 points, Dow market futures are down 13 points and Nasdaq 100 market futures are up 36 points.
Across the pond TM contributor Carsten Brzeski also believes the ECB will raise rates by 25 basis points at their meeting, on Thursday, as he writes in ECB Preview: The Final Countdown.
"A 25bp rate hike at Thursday's meeting is a 'no brainer'. Not only did Christine Lagarde basically pre-announce the rate hike at the June meeting, macro data released since that meeting have not fundamentally changed. In fact, the worsening of soft indicators continued, headline and producer price inflation continued to come down, while core inflation slightly increased, and hard macro data confirmed that the eurozone economy has not left stagnation (yet) in the second quarter. Against this background, the ECB's June macro projections look once again too optimistic; particularly as regards growth. Remember that the ECB expects the eurozone economy to return to 0.3% quarter-on-quarter GDP growth already in the second quarter and a return to potential growth of 0.4% QoQ from the fourth quarter onwards. However, the ECB's determination to continue hiking rates as demonstrated at the June meeting and in the recently published minutes of that meeting is still much stronger than any possible doubts that its own forecasts could (once again) be wrong."
"The path for the ECB beyond the July meeting will be highly determined by whether the ECB will be right with its optimistic growth outlook or whether growth will remain sluggish. While the former argues for more rate hikes, the latter would make more rate hikes less likely. With the past misses, the ECB can simply not afford to rely too much on its own forecasts and market expectations. Even though, it is a strategy that by definition is ill-suited for forward-looking monetary policy, the ECB will continue focusing on actual inflation dynamics and the pass-through to the real economy. We still think that the disinflationary process will gain more traction only after the summer and that the current sluggishness of the economy will not yet be sufficient to stop the ECB from hiking one last time in September."
Contributor Joseph Calhoun continues to be bullish and provides the details in Weekly Market Pulse: The Broadening. Below is his summation of things at the current moment. Read the complete article for analysis by currency, commodities, bonds and equities.
"Despite the risks and uncertainties that prevail and absent some seismic market/economic event, recession is just not on the horizon. Credit spreads have narrowed back to levels that reigned prior to the start of Fed rate hikes in the spring of last year. There just isn't enough stress in the credit markets to back away from the markets at this moment. Now that doesn't mean that we can't get a correction or two in certain segments of the market in the coming months. As a matter of fact, we still expect some kind of a sell-off in the large-cap indexes later this summer as sentiment is getting a bit frothy and too bullish given the uncertainties at play. But this is exactly why we diversify across multiple asset classes, including real estate, commodities, bonds, international stocks, and small-cap stocks. While one asset class zigs, the other may zag, and over time you have a portfolio with solid and comparable returns** while taking less risk overall.
**compared to a traditional 60/40 portfolio"

In a TM Editor's Choice column, contributor James Picerno writes US Stocks Lead Global Markets In 2023 As Various Risks Simmer.
"American shares remain firmly in the lead for the major asset classes year to date, based on a set of ETF proxies through Friday's close (July 21). Markets generally are posting solid gains in 2023 but various risk factors will pose a stress test for the bull run in the second half.
Year to date, however, the trend certainly looks rosy. All the major slices of global markets — except commodities – are enjoying positive returns. US stocks continue to hold the commanding height via Vanguard Total US Stock Market Index Fund (VTI), which is ahead by nearly 19% in 2023."
"The bigger question is whether the resilience of US and global economic activity is weaker and less robust than it seems. The incoming July numbers will serve as a stress test. Meantime, it seems plausible that markets will be more inclined to stay cautious before deciding that it's timely to extend the recent bull run. The economic numbers, in short, will likely play a more decisive role in market sentiment going forward."
Contributor and chartist, Declan Fallon says of yesterday's action that Buyers Step In To Support Indices.
"It wasn't a cavalry charge, but buyers stepped in to break the two days of selling in the Nasdaq and Russell 2000. While buying volume was relatively light compared to last week's selling, it does give bulls a chance to continue the rally within in the rising channel.
The Russell 2000 (IWM) is steadily building its gains as it moves along in the middle of its channel. As long as momentum remains overbought it will give bulls the underlying demand to keep things rolling higher.
The Nasdaq closed with a doji. The narrow intraday range suggests the selling has come to an end and that bulls are well placed to advance. If bears were to cling on to something, it's that the MACD is on a 'sell' trigger. The index is also expanding on its underperformance relative to the S&P, but it has been pushing big gains since May, so such a move is hardly unexpected.
If there is a neutral index it's the S&P (SPY, SPX)."
Over in the "Where To Invest Department" TM contributor Joshua Warner asks, Where Next For Microsoft Stock Ahead Of Earnings?, as well as looking at the Nasdaq 100, overall. Microsoft (MSFT) will announce earnings today after the market closes.
"Wall Street forecasts Microsoft will report a 7% year-on-year rise in revenue in the fourth quarter to $55.5 billion and adjusted EPS is expected to rise 14.5% to $2.55.
If it performed as anticipated in the period, then Microsoft is on course to report a 6.5% increase in annual revenue to $211.2 billion and a 4.3% rise in full year EPS to $9.61...
Microsoft has reliably grown earnings over what has been a tumultuous few years for most and adjusted EPS is forecast to rise 14.5% to $2.55 this quarter, marking the fastest growth in over 18 months. This will be the first time costs are expected to rise at a slower rate than revenue in over a year as inflationary pressures ease and its cost-cutting efforts pay off...
Meanwhile, it is also infusing its products with new AI and preparing to unleash new commercial tools that could provide major new revenue streams. The fact Microsoft recently outlined its pricing plans for its new suite of AI products, named Microsoft 365 Copilot, shows it is ready to monetize. Microsoft said it will charge $30 per month, per user for corporate customers...
Microsoft shares have pulled back since hitting fresh all-time highs last week. The stock slipped below the record high of $344.62 on Friday but is looking to open back above this level in premarket trade today. The stock can climb back toward the upper-end of the parallel channel if it can find some new momentum and get back on the path to hit new all-time highs.
Any disappointment could see it test the bottom-end of the channel, with the 50-day moving average lingering to provide a potential safety net."
See the complete article for more details on MSFT and Warner's commentary on the Nasdaq 100.
That's a wrap for today.
Caveat Emptor.
---
More By This Author:
Thoughts For Thursday: Grinding Higher
Tuesday Talk: Sniffing Bears Chased Out For Now