Just last week I attended an Insight Forum sponsored by First Trust. Interestingly, neither First Trust nor any of the other top 5 fund families are based on wall Street or even in the New York City environs. State Street and Natixis are in Boston, American Funds and Pimco are in southern California and first Trust is headquartered in Wheaton, a suburb of Chicago where I once lived.
None of these firms are known for their offerings of passive index investments, although they may either be invested so close to their benchmark in some cases that they may as well be. By the way, if you don't recognize the name Natixis you will more likely recognize some of their affiliated funds like Oakmark, Oakmark International, Loomis Sayles and so on.
Remember, these rankings are based upon one year only. "One swallow does not a summer make!" it does, however, bring to the fore some offerings we may not have been familiar with prior to seeing these rankings.
First Trust differentiates itself in two ways from most of its competitors:
(1) While the firm offers mutual funds, closed-end funds, unit trusts, variable annuities and other products, its primary offerings are in ETFs. First Trust offers 114 different ETFs that cover the waterfront.It is the breadth of their coverage and the variety of styles, many combining the best of passive and active investing, that sets First trust apart.
(2) The company has reviewed the data, studied the history, and analyzed the current risks and rewards of investing in various markets and come away with the inescapable conclusion that being anything but optimistic on America and American companies is short-sighted.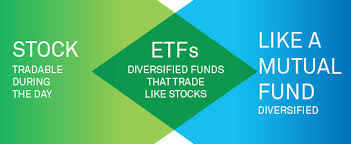 As to First Trust's breadth of offerings, their AlphaDEX roster of ETFs is the one that will likely appeal most to current passive index investors. The AlphaDEX methodology is a smart beta approach to quasi-passive investing. The terms smart beta, enhanced indexing, beta plus, etc. are all different ways of saying the same thing. Beta is nothing more than a measure of volatility -- it measures how a particular investment moves in relation to a benchmark index. A passive index will have a beta of 1.0. Smart beta begins with an index and apply some rules-based approach in order to select securities from that index. In particular, it seeks to provide a better risk-return profile than capitalization-weighted indexes.