Liquidity Breakout And The Resart Of QE
$300B addition to the Fed's balance sheet (SOMA). The biggest and most sudden QE since the pandemic. This increase in liquidity is bullish.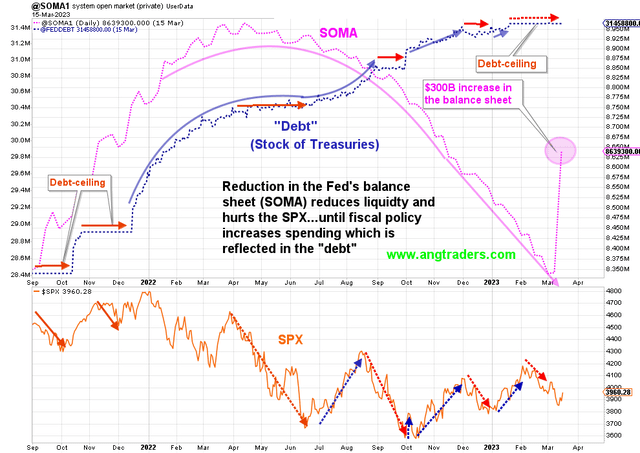 Our liquidity model agrees. Higher liquidity will lead to a higher stock market.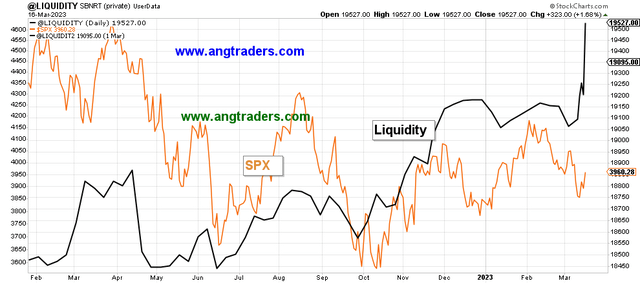 Wednesday's small corporate tax-take (30% smaller than last year's), and the big SS payment combined to produce a net-transfer of +$24B and a 20-day average of +$15.42B/day. As fund-flows continue to add money to the private-sector, the stock market will be supported.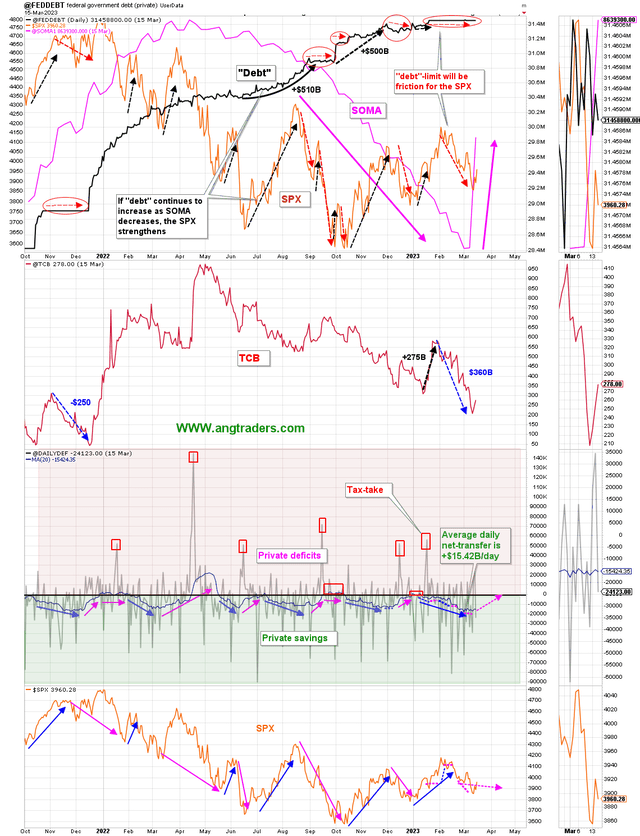 QQQ has made a breakout. There are a couple of resistance levels overhead that could cause it to take a break around the tax-take in April. However, with the growth of liquidity we are seeing, the market might not pullback as much as we were expecting.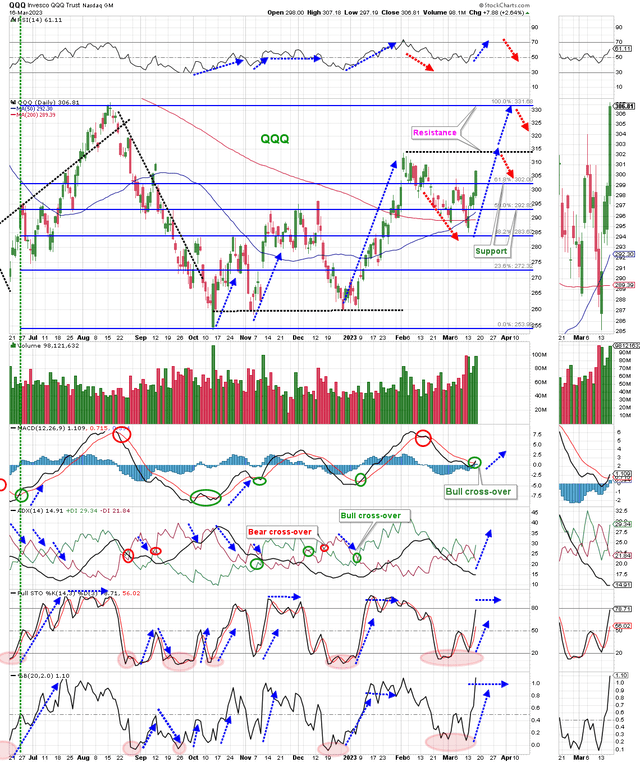 ---
More By This Author:
Private Debt And Recession In 2023
Buy The Bad Profit News
A Checkup On The Screws Holding The Economy Together