Slightly Larger US Soybean & Corn Crops Prompts Small Stocks Changes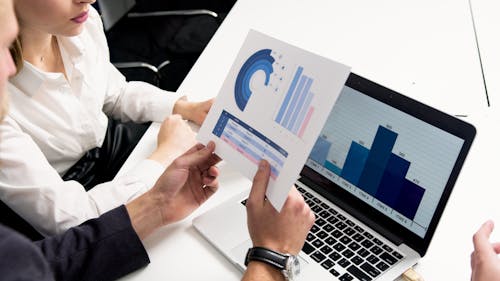 Image Source: Pexels

Market Analysis
The USDA's November US soybean and corn yields rose this month vs the trade's average unchanged levels. However, their ending stock changes were mixed with soybeans slightly higher and corn slightly lower than the market's estimates. US wheat stocks also slipped 5 million bu because of an increase in US food demand. Interestingly, the USDA didn't change its oversea demand for any of the 3 major crops.
November's US soybean yield rose 0.4 bu to 50.3 bu which increase this month's output by 33 million to 4.336 billion bu. Unexpected higher yields in MO (+3), NE (+1) & IA (+1) were behind the rise while the E Midwest & the Mid-South were un- changed. The USDA did up its 2022/23 crush outlook by 10 and residual by 2 million which increase ending stocks to 220 million. This was slightly higher than the trade, but this year's stocks remain the smallest since the 2015/16 crop year. Argentina's bean crop was shaved by 1.5 mmt because of their slow seedings because of the current drought. However, a 2 mmt increase in beans' world beginning stocks pushed ending stocks 1.6 mmt higher to 102 mmt.
This month's US corn yield was also raised by 0.4 bu to 172.3 bu. This upped the 2022 crop by 35 million bu to 13.93 billion. Increases in the ECB were stronger than the declines in the West. This was led by a 5 bu jump in IL's yield this month. The USDA did up corn's feed demand by 25 million while leaving both its ethanol and export outlooks unchanged.
These adjustments resulted in a 10 million bu rise in US stocks to 1.182 billion; This is 25 million below the trade's estimate & the lowest since the 2012/13 crop year. Interestingly, DC left both Argentina's & Brazil's crops unchanged while slicing 600,000 out of S Africa's crop for a 300.8 mmt world stock.
After the Small Grains report, no change in US wheat production was made this month. There was an increase in the US food demand which dipped US stocks to 571 million bu. However, the World Board did drop Argentina's crop from 17.5 to 15.5 mmt this month, but they also increased Australia's crop by 1.5 mmt because of higher rainfall. World stocks remain at their lowest levels since the 2017/8 crop year.

What's Ahead:
The high US Dollar & Mexico stating they won't be buying GM corn beginning in 2024 hang over wheat & corn prices while Chinese buying supports beans. The upcoming Black Sea deadline of Nov 19 with Russia wanting more grain trade looks volatile for prices. Still looking to move corn & wheat sales to 65% at $6.80-$7.00, $8.60-$8.80 & $9.50-$9.75 after last week's $14.50 bean sale.
---
More By This Author:
Slightly Smaller US Corn & Soybean Crops Impacted By Varying Exports
Lower Soybean And Corn Crops Keep US Ending Stocks Historically Tight
Pre-October USDA Crop Production And Supply/Demand Report
Disclaimer: The information contained in this report reflects the opinion of the author and should not be interpreted in any way to represent the thoughts of any futures brokerage firm or its ...
more