Summary
People ignore valuations until there are no more greater fools, then something makes valuations suddenly matter.
Coronavirus is the something making valuations suddenly matter.
With a very likely severe economic slowdown coming, it's appropriate to use the "R" word finally.
I believe that investors should expect what I have termed a "skip-straight recession" with two down quarters spread across a year or two.
Investors should sell the rallies in the stock market and not buy back until there's a real panic sell-off.
This idea was discussed in more depth with members of my private investing community, Margin of Safety Investing. Get started today »
Last week I discussed that Coronavirus Is A Match That Lit The Overvaluation Tinder. That piece went over several stock market valuation measures. All pointed to an extremely high risk of a severe correction - think year-end 2018.
It's clear that suddenly the overvaluation in the stock market, particularly the S&P 500 (SPY) (VOO) matters, at least to some people. As usual, it's the smaller investor who is the slowest to adjust asset allocations. As noted in my 2020 Outlook: Euphoria To Despair, the very wealthy, particularly through family offices, have been dialing back equity exposure for over a year now.
For folks who still refuse to understand the severity of the COVID-19 Coronavirus, let me summarize. It spreads similarly as the flu, but is between 15x and 30x more deadly, depending on what type of healthcare you have available.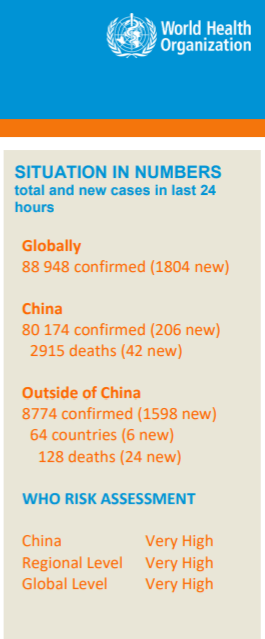 The COVID-19 Coronavirus is likely to instigate an economic slowdown which could become a global recession. Consider the massive slowdown in China's economy already that accounts for a quarter of global economic output.
From the current, still overvalued, levels of the S&P 500, another 25% correction is growing in likelihood. It's past time for too many investors to take a very serious look at their risk tolerance and asset allocations. I'm reiterating that investors should completely dump the SPDR S&P 500 ETF (SPY), the Vanguard 500 (VOO) and similar funds.