E

Market Took A Bite Out Of The Plant-Based Food Stocks Index In February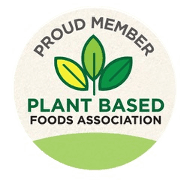 Our Pure-Play Plant-Based Food Stocks Index* tracks the 8 stocks in the fledgling plant-based fake meat, dairy, eggs, and seafood sector and it is flat (+0.75%) YTD since the beginning of 2021.
Below are links to recent articles on each company followed by their stock performances YTD and the most recent news on every company.
Please note: Every company name has been hyperlinked to a previous article on the company and every company trading symbol has been hyperlinked to provide stock charts, in-depth financial data, and links to other articles on the company to enable the reader to do their due diligence before making a decision to invest in this sector. Also keep in mind that one of the stocks in the Index trades for less than $1/share, and several are microcaps, which in each case may be susceptible to manipulation by unscrupulous speculators. All prices are in USD unless otherwise noted. Go here to convert to another currency.
Constituent Introductions and Stock Performance Comparisons
The Index is divided into two categories – those five (5) trading for less than US$10/share and those three (3) trading at much higher prices – to provide more meaningful comparisons and conclusions as to the performance of the Index.
Visit munKNEE.com and register to receive our free Market Intelligence Report newsletter (sample more