E

GURU Energy Drink Stock Up +300% In Just 2 Months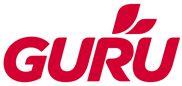 Back when energy drinks took off the Monster Beverage Corporation (MNST) stock price increased from $0.0688 at the end of August 2002 to its current level of $94.99 – an amazing 137,967% increase- yes, 137,967% – in 18.5 years. Were we to go back just 10 years the stock has increased an impressive 971% over that period.
Might similar gains be made in the GURU Organic Energy Corp. (TSX: GURU; OTC: GUROF) plant-based drink stock price in the coming years?
Might GURU get bought out in a multi-million dollar deal by a major drink company?
For example, last year PepsiCo, Inc. (PEP) acquired Rockstar Energy Beverages for $3.85 billion and the Coca-Cola Company (KO) acquired a 16.7% share in Monster for $2.15 billion back in 2014.
Recent Industry Research
U.S. energy drink industry sales were over $12.8 billion in the past year (as of May 2020), a 9.3% increase year-over-year Source: Information Resources.
U.S. sales of energy drinks are estimated to reach $19.4 billion by 2024, an 8.1% compound annual growth going forward. Source: Mintel
70% of consumption in the energy drink market is by millennials and Gen Zers who, at the forefront of health and wellness trends and are focusing on buying products they consider natural or healthier. Source; Mintel.
75% of the North American energy drink market is currently dominated by the two legacy brands, Red Bull and Monster.
GURU has started to capture some market share by providing products containing organic plant-based ingredients, without artificial sweeteners or synthetic caffeine. As the Company stated, "The brand connects with consumers who understand that getting closer to nature is the best way to connect to your own true nature."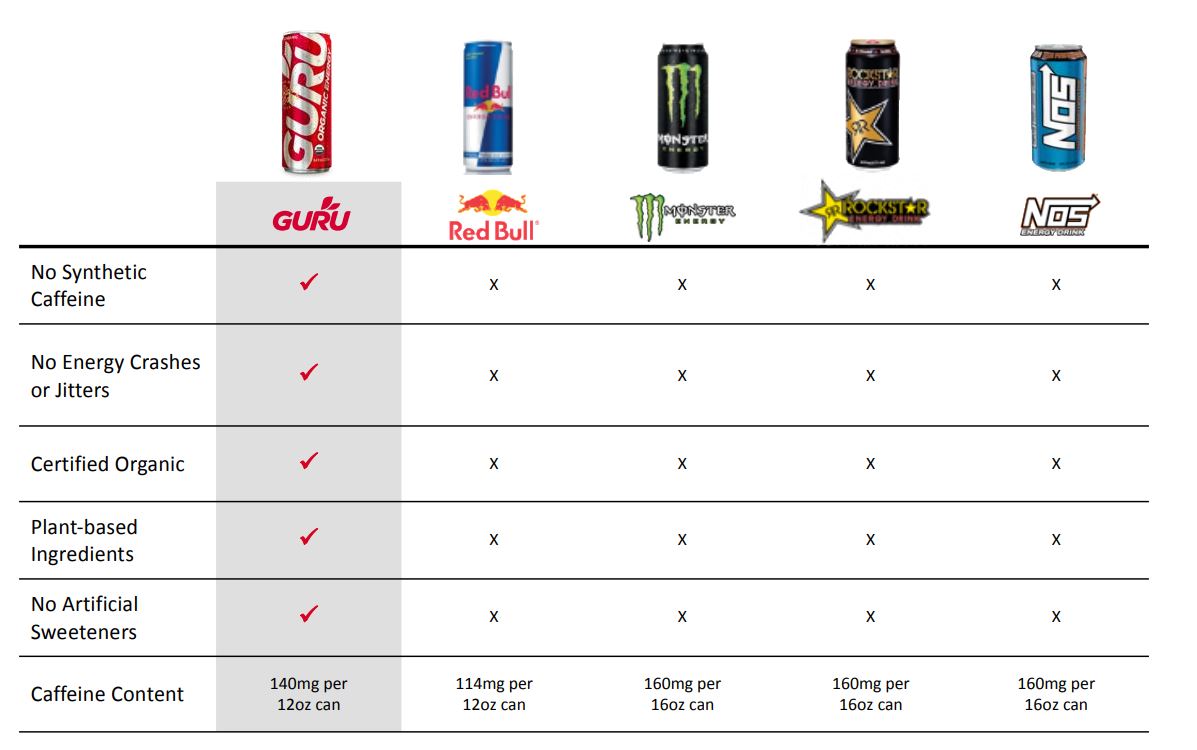 Source: Company Filing Document
GURU is a Montreal-based beverage company that pioneered the world's first natural plant-based energy drink back in 1999 and aims to grow its presence across North America by tapping into the growing demand for healthier, plant-based alternatives.
Visit munKNEE.com and register to receive our free Market Intelligence Report newsletter (sample more