E

Cannabis Central: Trulieve Q4 Financials Reveal Record Revenue, Net Income And Adjusted EBITDA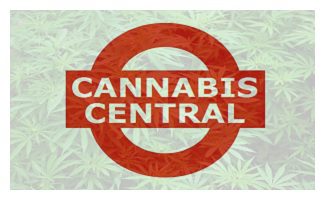 Trulieve Cannabis Corp. (TCNNF) announced its Q4 financial and operational results for the period ended December 31, 2020, today that revealed record revenue, net income, and Adjusted EBITDA.
Trulieve had nothing to hide in its Q4 financial report providing a straight-forward comparison of its latest performance vs. the previous quarter allowing the true picture of its ongoing operation and trends to be easily assessed compared to the more common "sleight-of-hand" deployed by under-performers to mask weaknesses in their business.
Q4 2020 Financial Highlights
(Unless otherwise stated, all currency is expressed in U.S. dollars and in comparison to the previous quarter.)
Revenue: increased 24% to $168.4M
Gross Margin: decreased to 71% from 75%
Operating Expense: increased to 27% of revenue from 29%
Net Income: decreased 83% to $3.0M
Adjusted EBITDA: increased 31% to $52M

i.e. Earnings Before Interest Taxes Depreciation Appreciation
Q4 2020 Operational Highlight
Acquired Solevo Wellness, adding three operational dispensaries in Pennsylvania
Acquired PurePenn, a cultivator and processor supplying wholesale product to 100% of dispensary operations in the state
Entered West Virginia with a processor permit and four dispensary permits subsequent to year-end
Announced an agreement to acquire Mountaineer Holding, LLC, a West Virginia company that holds a cultivation permit and two dispensary permits, resulting in a vertical platform.
Opened 11 new retail dispensaries ending the year with 75 stores in the U.S.
Added over 200,000 square feet of cultivation facilities during 2020, ending the year with almost 2 million square feet of cultivation facilities
Ended 2020 with a 49% market share in oil and 53% market share in flower in the state of Florida and achieved record flower and oil sales at the end of December, selling 93.7M mgs of oil and 36,330 ounces, or over one ton of flower.
Visit munKNEE.com and register to receive our free Market Intelligence Report newsletter (sample more