E

Cronos Group Reports Dismal Q4 Financial Results
Cronos Group Inc. (CRON), a constituent in the munKNEE Pure-Play Pot Stock Index, reported dismal Q4 financials for the period ending December 31, 2020, today, as follows:
Q4 Financial Highlights (All figures are in U.S. Dollars and compared to the previous quarter)
Revenue: increased 4.9% to $17.0M
Gross Profit (Loss) ($): loss increased by 89.0% to $(14.9)M
Gross Profit (%): unchanged @ (14)%
Adj. EBITDA Profit (Loss): loss increased 31.8% to $(53.1)M
Operational Highlights
Natuera, a fully licensed joint venture operation in Colombia for hemp and cannabis-derived bulk, completed its first export of hemp-derived CBD extract to the U.S. for commercial purposes
Stock Performance
Cronos' stock price went up 38.5% during the October through December 2020 time period as seen in the chart below and had advanced a further 55.5% as of yesterday before declining today in response to its dismal Q4 results.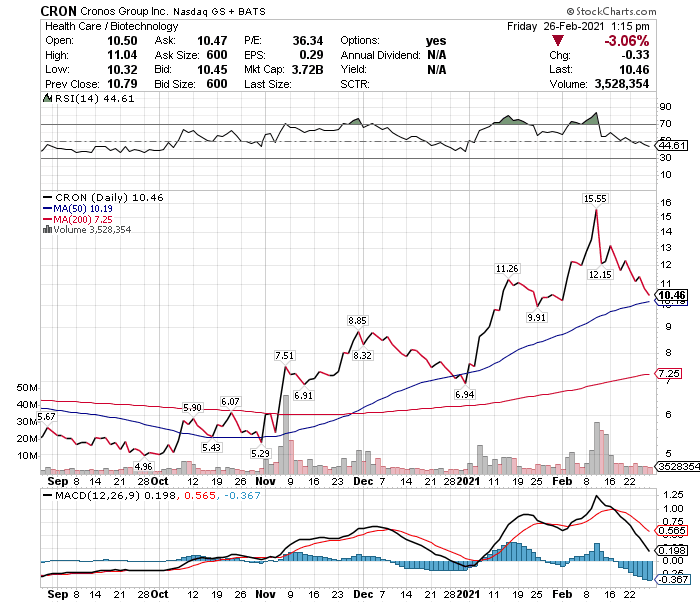 Visit munKNEE.com and register to receive our free Market Intelligence Report newsletter (sample more