3 Stocks To Buy From The Prospering Wireless Industry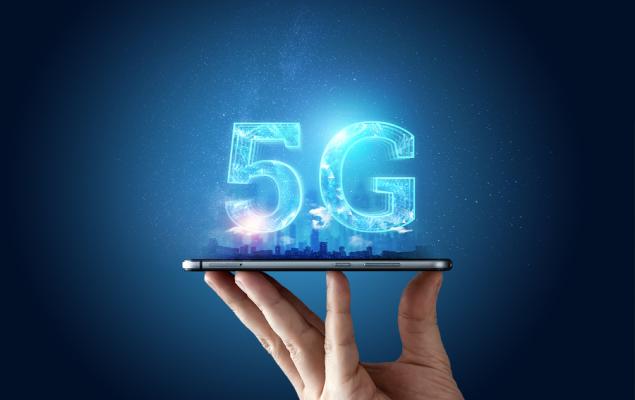 Image: Bigstock
The Zacks Wireless National industry is likely to benefit from healthy demand trends, with the accelerated 5G rollout and fiber densification being driven by a gradual revival in post-pandemic market conditions. However, high capital expenditures for infrastructure upgrades, margin erosion, inflationary pressures, supply-chain disruptions amid the prolonged Russia-Ukraine war, and high customer inventory levels have all dented the industry's profitability.
Nevertheless, T-Mobile US Inc. (TMUS - Free Report), Cogent Communications Holdings, Inc. (CCOI - Free Report), and United States Cellular Corporation (USM - Free Report) might gain in the long run from higher demand for scalable infrastructure for seamless connectivity with a wide proliferation of IoT, wireless traction, and broadband momentum.

Industry Description
The Zacks Wireless National industry primarily comprises firms that provide a comprehensive range of communication services and business solutions. These include wireless, wireline, local exchange, long-distance calls, data/broadband and Internet, video, managed networking, messaging, wholesale, and cloud-based services to retail consumers.
The firms within the industry also offer IP-based voice and data services, targeted advertising, television, streaming content, cable networks and publishing operations, multiprotocol label switching networking, fiber optic long-haul networks, and hosting and communications systems to businesses and government agencies.
In addition, the firms provide edge computing services that allow businesses to route application-specific traffic to where required and is most effective — whether in the cloud, the network, or on their premises.

What's Shaping the Future of the Wireless National Industry?
Fast-Track 5G Rollout & Fiber Densification: Most industry participants are deploying the latest 4G LTE Advanced technologies to deliver higher peak data speeds and capacity, driven by customer-focused planning, disciplined engineering, and infrastructure upgrades. The companies are also expanding their fiber optic networks to support 4G LTE and 5G wireless standards, as well as wireline connections.
Furthermore, leading firms within the industry have been deploying the C-Band spectrum to gain additional coverage. These mid-band airwaves offer significant bandwidth with better propagation characteristics for optimum coverage in rural and urban areas compared with mmWave. As the 5G ecosystem evolves, customers are expected to experience significant enhancements in coverage and speed.
Lingering Margin Woes: Increased infrastructure spending for network upgrades has largely compromised short-term margins. Aggressive promotional expenses, lucrative discounts, and the adoption of several low-priced service plans to attract and retain customers amid a challenging macroeconomic environment are eroding profits.
A steady decline in linear TV subscribers and legacy services due to a challenging macroeconomic environment and high inflation only adds to the margin woes.
Consequently, firms within the industry are increasingly seeking diversification from legacy telecom services to more business, enterprise, and wholesale opportunities. These companies are making significant investments to upgrade network and product portfolio, including considerable advances in software-defined, wide-area network capabilities and a new Cloud Core architecture.
Improved Operational Efficiencies: Industry participants are realigning their wireless network toward a software-centric model to cater to increasing business demands and customer needs through remote facilities. Industry players are focused on bringing improved operational efficiencies through network simplification and rationalization, thereby boosting end-to-end provisioning time and driving standardization.
Moreover, these firms are offering a variety of pathways for delivering services through a combination of network-based video transcoding, packaging, storage, and compression technologies to offer new IP video formats, live TV, streaming services, and home gateways to connected devices inside and outside the home.
Inflated Production Costs: The industry is facing a shortage of chips, which are the building blocks for various equipment used by telecom carriers. Uncertainty regarding chip shortage and supply-chain disruptions leading to a dearth of essential fiber materials, shipping delays, and scarcity of other raw materials are likely to affect the expansion and rollout of new broadband networks.
Extended lead times for basic components are also expected to adversely impact the delivery schedule and escalate production costs. Moreover, high raw material prices due to the prolonged Russia-Ukraine war and the consequent economic sanctions against the Putin regime have affected the operation schedule of various firms.

The Zacks Industry Rank Indicates Bright Prospects
The Zacks Wireless National industry is housed within the broader Zacks Computer and Technology sector. It carries a Zacks Industry Rank #47, which places it in the top 19% of more than 250 Zacks industries.
The group's Zacks Industry Rank, which is basically the average of the Zacks Rank of all the member stocks, indicates rosy prospects. Our research shows that the top 50% of the Zacks-ranked industries outperform the bottom 50% by a factor of more than 2 to 1.
Before we present a few wireless national stocks that are well-positioned to outperform the market based on a strong earnings outlook, let's take a look at the industry's recent stock market performance and valuation picture.

The Industry Lags S&P 500, Sector
The Zacks Wireless National industry has lagged the S&P 500 composite and the broader Zacks Computer and Technology sector over the past year. The industry has lost 20.2% over this period against the S&P 500 and the sector's growth of 8.6% and 13.7%, respectively.

One-Year Price Performance

The Industry's Current Valuation
On the basis of the trailing 12-month enterprise value-to-EBITDA (EV/EBITDA), which is the most appropriate multiple for valuing telecom stocks, the industry is currently trading at 7.84X compared with the S&P 500's 13.72X. It is also below the sector's trailing 12-month EV/EBITDA of 12.68X.
Over the past five years, the industry has traded as high as 12.02X, as low as 4.96X, and at the median of 6.69X, as the chart below shows.

Trailing 12-Month Enterprise Value-to-EBITDA (EV/EBITDA) Ratio

3 Wireless National Stocks Likely to Move Ahead of the Pack - T-Mobile
Headquartered in Bellevue, WA, T-Mobile is a national wireless service provider. The company offers services under the T-Mobile, Metro by T-Mobile, and Sprint brands. T-Mobile, through its subsidiaries, provides wireless services for branded post-paid, pre-paid, and wholesale customers.
The Zacks Consensus Estimate for current-year earnings has been revised 15.9% upward over the past year, while that for the next year is up 3.1% over the same time frame. T-Mobile continues to deploy 5G with the mid-band 2.5 GHz spectrum from Sprint and is expected to provide 5G to 99% of the US population.
The combined company's network has 14 times more capacity than on a standalone basis, which enables it to leapfrog the competition in network capability and customer experience. The stock has a VGM Score of B, and it carries a Zacks Rank #2 (Buy).

Price and Consensus: TMUS

Cogent
Headquartered in Washington, DC, Cogent is a Tier 1 Internet Service Provider (ISP) that offers low-cost high-speed Internet access, private network services, and colocation center services with ultra-low latency data transmission. It addresses the dynamic needs of various small- and medium-sized businesses, ISPs, and other bandwidth-intensive organizations across the globe.
The company offers state-of-the-art colocation data center services that provide constant power supply and backup generators, making it ideal for disaster recovery and data backup. Its data centers are known for providing a conducive environment for coherent connectivity, security, availability, and performance to its end customers.
High-speed bandwidth and dedicated Internet access remain its highest priority, backed by a team of committed customer support and local provisioning teams to attain maximum reliability. The stock has a VGM Score of B, and it carries a Zacks Rank #2 (Buy).

Price and Consensus: CCOI

US Cellular
Headquartered in Chicago, IL, US Cellular is the fourth largest full-service wireless carrier in the United States. The company provides a range of wireless products and services, and a high-quality network to increase the competitiveness of local businesses and improve the efficiency of government operations.
US Cellular is expanding its footprint while adopting unlimited plans to enhance average revenue per user. The company has a mid-band spectrum in almost all of its operating markets. The stock has a VGM Score of B, and it carries a Zacks Rank #2 (Buy).

Price and Consensus: USM
---
More By This Author:
Time To Buy These E-Commerce Stocks As Amazon Leads The Way?
3 Buy-Rated Technology Stocks Sporting Attractive Valuations
3 Upcoming Quarterly Reports Investors Can't Ignore