E

Pure-Play Plant-Based Food Stocks Index Down 8% Last Week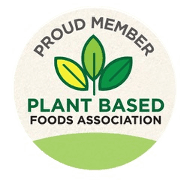 The Pure-Play Plant-Based Food Stocks Index* tracks the 10 stocks in the fledgling plant-based fake meat, dairy, eggs, and seafood sector and it was down 8.1% last week and went down 11.8% in the past month. Below are links to recent articles on each company followed by their stock performances last week and in March with the most recent news on every company noted. [TM Editors' Note: This article discusses penny stocks and/or microcaps. Such stocks are readily manipulated; do your own careful due diligence.]
According to a 2020 study by Ipsos Retail Performance, about 9.7 million Americans now follow a plant-based diet up from just 290,000 in 2004 and this may just be the start. According to the Plant Based Foods Association and the Good Foods Institute we should see continued major growth in the plant-based sector with year-over-year sales growth of 11.4% and, according to Meticulous Research, will be worth $74.2 billion in the next seven years. The plant-based meat market, specifically, will be worth $35.4 billion by 2027 , according to Polaris Market Research.
Constituent Introductions and Stock Performance Comparisons
The Index is divided into two groups – those six (6) trading for less than US$10/share and those four (4) trading at much higher prices – to provide more meaningful comparisons and conclusions as to the performance of the Index.
Below are links to recent articles on each company followed by their stock performances last week, in descending order, and in the month of March, in brackets, with the most recent news on every company.
Visit munKNEE.com and register to receive our free Market Intelligence Report newsletter (sample more