The Coming Macro Shock Of 2023: China
As Paul Krugman notes,
"[Chinese President] Xi has abruptly ended his signature "zero Covid" policy, with all indications pointing to a huge surge in hospitalizations and deaths that will stress health care to the breaking point; the Chinese economy seems set to face major problems over the next two or three years"
From IHME, as of 16 December 2022: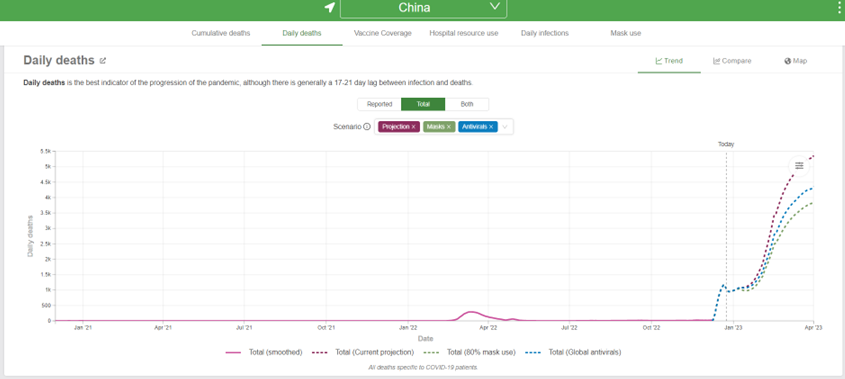 Source: IHME, accessed 12/24/2022.
The question in my mind is how the Chinese authorities will react as infections, and subsequently hospitalizations and deaths, surge. Will they reinstitute lockdowns, or will they try to muddle through with re-opening. Either choice will have ramifications on economic activity, exports, and hence price developments in the rest-of-the-world. Four days ago, the World Bank marked down estimated 2022 growth to 2.7% (Reuters). This is close to the 2.6% y/y growth forecast from Goldman Sachs, and slightly down from consensus of 3%.
---
More By This Author:
GDP 3rd Release, GDO, GDP+, GDPNow
Weekly Macro Indicators Thru December 17
Yet More On Adjusting The CES, Private Nonfarm Payroll