The Second Week Of Market Uncertainty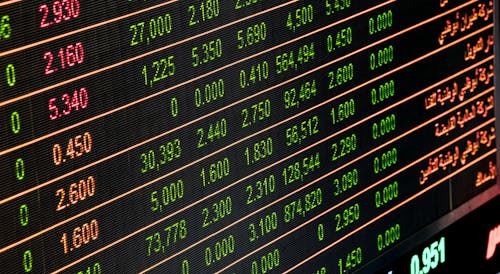 Image Source: Pexels
The market trend was certainly an upward one this past week, so it might be surprising to see that I've marked the trend as "uncertain" for the second week in a row. The reason I'm not sure is that this PMO index is so uncharacteristically choppy, and it means that the market participation in the rally is not consistent across industries. In a short-term uptrend of a new bull market, I would have expected almost all stocks to be moving higher.
So I'm not sure what is going on with the market's short-term trend, but I'm also not going to think too much or too hard about it. I feel confident that stocks will soon get back in sync, and I also think that there are good alternatives to following indicators such as the PMO shown above.
The chart I'm most interested in right now is the junk bond ETF shown below. My thinking is that as long as this ETF rallies, or at least holds above the uptrend line, for the most part, good things are going to be happening to the majority of stock prices. This is a nice-looking chart.
At the moment, instead of worrying about the market so much, I'm following the strongest-looking stocks in the strongest industries such as building & construction, steel, semiconductors, software and mega-caps, etc.
Here is a look at the Building and Construction ETF. This is really a nice break out above long-term resistance. If you look at the charts of the holdings of this ETF, you'll see a lot of stocks with really great earnings and a lot of price strength.
Here is another good-looking chart of an ETF in a similar group of industrials. The individual stocks aren't quite as good, but the performance of the ETF is very bullish.
This ETF hasn't broken out yet, but it does look poised to do so.

Bottom Line
At the moment, I am about 90% invested in stocks in the industries mentioned above. I will raise cash if the market starts to roll over or as individual stocks are stopped out.
The ECRI Weekly Leading Index has poked up above the zero-level, and this means to me that economic conditions have improved enough that they now favor higher stock prices. I think this is a big deal. For me, it means that I will be holding stocks for a longer period of time and I'll be less inclined to take profits quickly. Also, it is unlikely that I'll be shorting the market during the following short-term downtrends.

Outlook Summary
The short-term trend is uncertain for stock prices.
The ECRI Weekly Leading Index points to economic recovery as of July 2023.
The medium-term trend is uncertain for Treasury bond prices as of February 2023.
---
More By This Author:
Uncertain On How To Define The Short-Term Market Trend
The Short-Term Uptrend Continues As Things Get Interesting
Friday May Have Started A New Short-Term Uptrend
Disclaimer: I am not a registered investment adviser. My comments reflect my view of the market, and what I am doing with my accounts. The analysis is not a recommendation to buy, sell, ...
more