Deforestation Free Funds
Image Source: Unsplash

The Amazon jungle stores about 76 billion tonnes of carbon, which is used to help stabilize the climate in addition to providing food, water, wood, and medicines. Additionally, the Amazonian trees contribute significantly to both the regional and world water and carbon cycles by releasing 20 billion tonnes of water into the atmosphere every day.
Nearly a third of the global deforestation between 2001 and 2015 was caused by the cultivation of commodities like paper, soy, palm oil, and cattle. The main cause of Brazil's deforestation, which is at a 12-year high, is meat. According to one study's authors, two-thirds of cleared territory in the Amazon and the Cerrado savannah has been turned into cattle pasture. This results in the Brazilian livestock industry being accountable for one-fifth of all emissions from commodity-driven deforestation throughout the entire tropics, in addition to causing significant biodiversity loss.
According to Friends of the Earth in September 2020, three of the biggest asset managers in the world, BlackRock, Vanguard, and State Street, had $12.1 billion (£8.6 billion) invested in producers and traders whose actions are allegedly directly causing deforestation.
One of the most endangered tropical forests in the world and one that is essential for a stable global environment is the Amazon. The majority of the Amazon is located in Brazil, which is also the biggest producer of soybeans and the world's largest exporter of beef (nearly 20% of worldwide beef exports). According to a new study, approximately 20% of soy exports and at least 17% of beef exports from the Amazon and the Cerrado to the EU may be "contaminated with illegal deforestation."
According to Yale University's Global Forest Atlas, the deforested Amazon in Brazil has been converted into pasture for cattle on an area of about 450,000 square kilometers (173,745 square miles), bigger than Morocco. Soybean farming and cattle ranching are frequently related because soy is produced on former cattle pasture, which forces farmers deeper into the Amazon. According to the atlas, cattle ranching is presently to blame for 80% of deforestation in countries along the Amazon.
According to one research, three meat processing businesses—JBS, Marfrig, and Minerva—accounted for 71.7% of Brazilian beef exports between 2015 and 2017. According to the researchers, the three businesses were associated with a risk of deforestation totaling 147.7 sq km (570 sq miles) across all of Brazil and 756 sq km (290 sq miles) in the Amazon during that time.
Therefore, how does money fit in? According to CRR's research, JBS depends on European businesses for close to a third of its funding in order to support its operations. According to Trase Finance, as of October 2020, Vanguard held 1.2% of JBS and BlackRock 2.1% (BlackRock claims that as of May 2021, its clients owned 1.33% of JBS). This places financial companies in a strong position to effect change through ownership and the provision of credit.

Deforestation Grades of Major Indices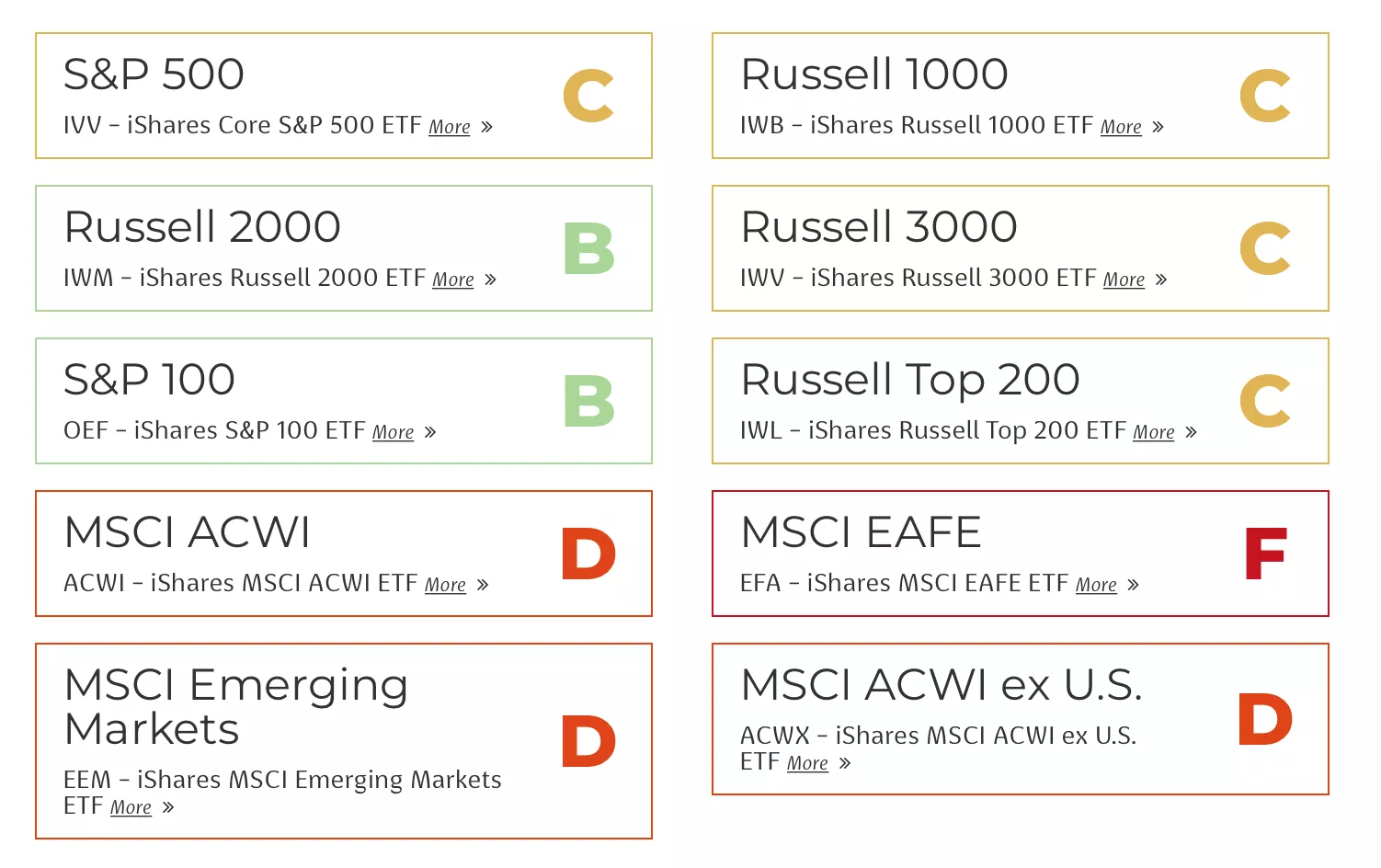 Since 2012, deforestation has been a focus of Green Century Funds, a Boston-based financial company with an eye toward the environment. With the help of shareholder advocacy, it was able to persuade businesses along the entire palm oil supply chain—one of the main contributors to deforestation in Indonesia—to make zero-deforestation palm oil promises. These included significant consumers like Starbucks, Kellogg's, and Target, significant palm oil traders like Archer Daniels Midland and Bunge, and producers like Asia's biggest agribusiness Wilmar, which adopted a zero-deforestation policy in 2015 after Green Century's involvement.
70% of the ETF and index markets are collectively controlled by about seven organizations. Because of this, according to Planet Tracker, those seven players - iShares (managed by BlackRock), Vanguard, State Street Global Advisors, and Bloomberg - "have disproportionate power to mitigate deforestation risk."
Deforestation Free Funds is a search engine that enables people to determine whether their money, whether it be in the form of individual investments or a 401(k) given by their workplace, is exposed to organizations, banks, and brands that promote deforestation globally. Companies that produce, trade, use, or fund palm oil, rubber, soy, cattle, wood products, pulp & paper—the main commodities responsible for rainforest destruction—are the focus of Deforestation Free Funds.

Examples - Deforestation Free Funds
---
More By This Author:
Wave-Trend Summary - Equities, Fixed, Commodities
When Did The Current Secular Cycle Begin?
Copper - Will Be In Great Demand
Disclaimer: These illustrations are not a solicitation to buy or sell any ETF.