Dear Subscribers and followers,
It all started on the beautiful Greek island of Hydra where Frank, Vangelis and Alex met for the Logical Invest partner meeting in May 2018. Our objective was to define Logical Invest's strategic priorities along with the concrete steps to accomplish them. Here is what we came up with:
Priority 1: Become the "partner of choice" for both retail and institutional investors
Make QuantTrader the engine that drives our online offerings as well as our strategy design and operations
Launch our next generation web application that merges the capabilities of our various tools into an integrated application built on a sustainable and scaleable platform
Build community collaboration features so users can build, share and improve QuantTrader investment strategies and portfolios with the help of fellow investors
Priority 2: Broaden our retail customer base
Provide "point and click" investment options for investors looking for simple solutions
Provide easy to use tools for advanced investors to create custom portfolios that meet their unique investment goals
Provide better documentation and educational support to our users
Priority 3: Expand our offerings for institutional investors and money managers
Strive for GIPS certification of our strategies
Partner with US based registered investment advisers to offer money management products
Explore non-US based money management offerings including managed accounts and open investment funds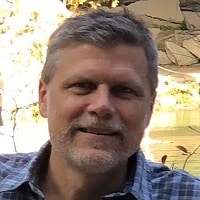 "Wow, not bad for a week" we thought, but also quickly realized that to accomplish our goals we needed to expand our team with a technology veteran, while keeping the spirit of who we are. We did just that with the addition of Patrick Hill, who joined the partnership in August 2018. Pat has held software engineering and management positions at companies such as IBM, Dell and HP as well as several start-up companies. He is a graduate of the University of Texas and lives in Austin, Texas. Pat also proudly owns Logical Invest user id #95, which means he pretty much knew what he was up for when joining the team.