Nobody likes to lose. Nobody. Especially when there is money on the line

Whether you're playing a game or trading or investing in a business, no one likes to lose

Now in the business world, there is a simple and very sensible practice that business people use to protect themselves from losing a ton of money and time

They want to avoid wasting days, weeks or months and loads of cash on something that just isn't going to be profitable

Over the years, it's become a very worthwhile wisdom to be skeptical, to recognize that just because it sounds like a great idea, odds are still 80/20 that it won't work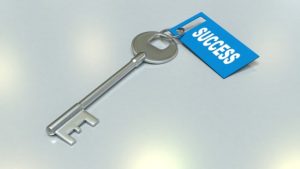 You've probably heard it on Sharktank, comments like,
"How many have you already sold already to demonstrate that the idea will work?"

"Do you know your numbers and what I can realistically expect to make if you want me to partner with you?"
The Sharks are smart enough to know, because they've learned the hard way, to ask for proof-of-concept and numbers

Not dreams

Not hopes

Not wishful thinking

They want "proof-of-concept"

And they want numbers, not opinions, or "I think..."

After all, this is business and they don't want to lose

Unfortunately for hopeful entrepreneurs, they have to put in a significant amount of time and money, actually make the thing and try to sell it to find out

Now here's the good news for YOU

What's really cool is that this practice of establishing proof-of-concept and gathering numbers can be used by you as a trader

Best of all, you can do it without ever having to risk money in the markets to prove things out and know if the numbers work for a given system or idea you have

Traders usually just get busy trading without establishing Proof-of-Concept and having a measure of a given system's potential,

...hoping and really wanting it to work, but then having to learn the hard way again and again through disappointment, frustration and everything the goes with failure

And they go through this cycle over and over and over again,

...wasting weeks or months at a time, losing thousands of dollars each time

...often many times over a handful of years, and without ever knowing that secure and reliable success they've sought since Day 1


What Happens After...