Yes I'm a work and investoholic, but I like to try new experiences to recharge my batteries.
In late June I took a trip to Kenya to get a taste of what my church does in Kenya. Since I give personally and through old school value, thought it would be a great idea to tag along.
But first, an important point I want you to keep in mind is that I have no interest in getting a pat on the back for anything I write here. I am not a philanthropist. I'm not on a mission to make the world a better place.
I'm just curious to see what good things are happening around the world. There are far greater people out there who really make a difference and I'm just lucky to have been part of this for 2 weeks.
Here's what went down.
Meet Junior
I met a kid named Junior.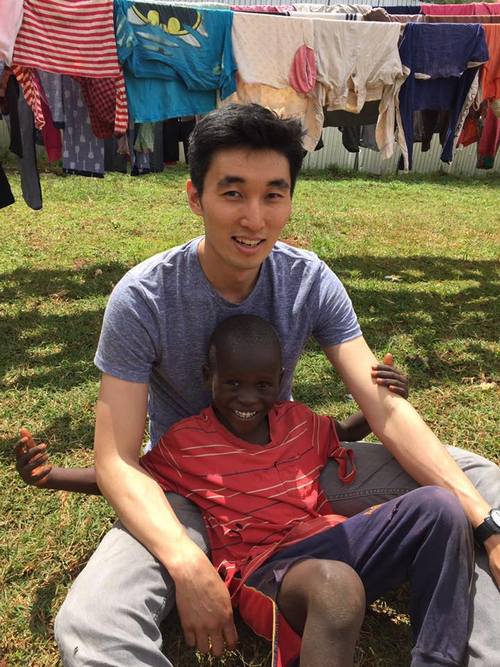 Junior and I – Best Friends
Liked to play with friends, kick a ball around, and literally climb all over you.
The usual kid stuff.
But I met him in a special needs home in Kenya.
Turns out that he has a disability I couldn't even notice, but there were plenty of other children with severe disabilities. The home cares for around 50 children with only a few helpers.
Some can't walk, others drooled uncontrollably, a couple had down syndrome, most had some form of mental or physical disorder.
It wasn't just limited to a single type of disability.
After about an hour of running and jumping all over each I'm panting from exhaustion, and then I hear how common it is for kids with disabilities to be locked in the closet or tied to a tree when the parent goes out to work. Instead of letting them go out and play, they are hidden from sight as it's an embarrassment to have such a child.
Many people still considered it a "curse" and disgrace to the family which is why they are dumped at the home or asked to be taken as the parents can't take care of the child.
Crazy.
But what was crazier was that, it was literally the most exciting and joyful place I've experienced.
The place echoed with shrieks of laughter, joyous hugs and outstretched arms from kids wanting to be held.