E

Tuesday Talk: Look Out For The Downdraft - Too Late!
Yes, balloons were deflating on Wall Street, Monday, but they are still in the sky and some of those balloons rose even higher.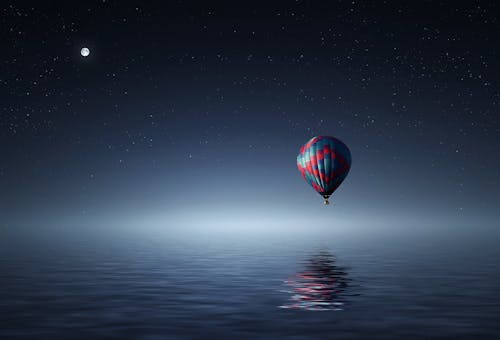 Still, that is not to understate the force of the downdraft. The S&P closed at 4,258, down 69 points or 1.6 percent, the Dow closed at 33,962, down 726 points or 2.09 percent and the Nasdaq Composite closed at 14,275, down 152 points or 1.06 percent. Currently market futures are trading higher. S&P futures are up 24 points, Dow futures are up 232 points and Nasdaq 100 futures are up 65 points. Yesterday's top gainers were across sectors. Leading the way was grocery chain Kroger's, who posted a gain of 4.3%.
Chart: The New York Times
Of course, TalkMarkets contributors have much to say about Monday's market action. Starting with a TM exclusive, contributor Stephen Innes asks Is The Summer Party Over?
"...Driving sentiment: growth concerns as delta infections rise globally. And adding to the toxic mix, oil prices fell 7.4% after OPEC's weekend decision to boost output.
Indeed, that OPEC decision was a monumental revision to its output deal. With the street now drawing comparison to the December 2014 change to market share priorities, OPEC may be starting to shed layers of supply discipline making it challenging to envision a world with oil +$80 bbl.
With equities going risk-off yet rates finishing off the extremes and stops going through, it does feel that the worse is behind us. But a Turnaround Tuesday? I do not think investors will be pretty eager out of the gates as there is still much dust to settle and numerous creases to iron out.
That said, despite the S&P Spot falling lower, there was only slight panic across options markets, almost as if the street expected the sell-off ."
"Still, while it is difficult to see what will change the direction of the long end, with core inflation, at 4% and the market pricing just two hikes by the end of 2023, there might be some more room to price sooner lift off in the front end of the curve...Markets look set to attempt a slight recovery early in European trade after yesterday's sharp meltdown in broader markets; it feels like we are trying to hash out a temporary bottom. While yesterday may not have been " the big sell-off," there appears to have been enough of a capitulation for now."