Tuesday Talk: Look Mom And Dad, I'm Standing Up In The Roller Coaster!
After a week that started with a big dip and ended with new highs, US stock markets on Monday continued to hover at new altitudes. The S&P 500 closed at 4,422, up 10.5 points and the Dow Jones Industrial Average closed at 35,144, up 83 points. The Nasdaq closed at 14,841, up just under 4 points.
It remains to be seen if the indices will end the month on a high or lower note, so to speak. Regulatory changes in China, expectations regarding statements on tapering at the end of the current Fed FOMC meetings on Wednesday, Delta variant concerns and anticipation surrounding Big Tech earnings have market futures idling (more or less) in neutral, this morning. Currently S&P futures are down 5 points, Dow Futures are down 66 points and Nasdaq 100 futures are up 7 points.
TM contributor Kathy Lien starts us off with 10 Things To Watch This Week.
"A number of big tech companies have earnings reports and with U.S. stocks hitting a new record high on Monday, investors will be watching those results carefully as major disappointments could trigger widespread profit-taking.
Here are the 10 most important things to watch this week:
1. US Federal Reserve monetary policy announcement
2. Big Tech Earnings
3. US Q2 Advance GDP
4. EZ Q2 Advance GDP
5. Canada GDP
6. Eurozone CPI
7. Australian CPI
8. Canadian CPI
9. Germany's Employment Report
10. US Personal Income & Spending
The Federal Reserve's monetary policy announcement is the most high-profile event but there's a very good chance the FOMC statement will remain virtually unchanged... the most market-moving event(s) on this week's calendar could be earnings or more precisely risk appetite. If stocks continue to extend their gains, the U.S. Dollar and Japanese Yen will weaken. If earnings disappoint triggering a sharp sell-off in stocks, then nothing else matters and all of the major currencies could fall in lockstep."
Contributor Jill Mislinski looks at the latest internationally with her World Markets Update: July 26, 2021. With her usual compendium of charts she looks at how the major indices are performing year to date and historically. Below is the current Y-t-D performance chart for 2021.
"Six out of eight indexes on our world watch list posted gains through July 26, 2021. The top performer is France's CAC 40 with a gain of 18.5%, our own S&P 500 is in second is with a gain of 17.7%, and Germany's DAKX is in third with a gain of 11.2%. Coming in last is Hong Kong's Hang Seng with a loss of 3.8%."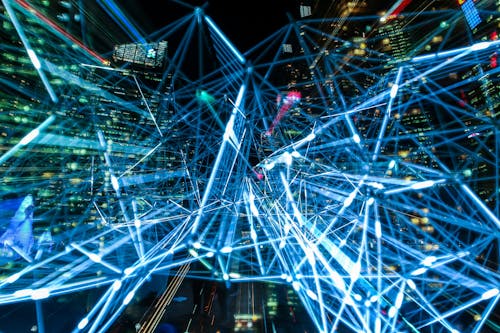 In anticipation of today's Big Tech earnings reports after the bell, Sweta Killa looks at 6 ETFs In The Spotlight Ahead Of Big Tech Q2 Earnings. Killa weighs in with commentary about what to expect from MSFT, GOOGL, FB, AAPL and AMZN, but then circles in on six tech ETFs that play the entire tech sector with varying levels of risk.
"MicroSectors FANG+ ETN (FNGS): This ETN is linked to the performance of the NYSE FANG+ Index, which is equal-dollar weighted and designed to provide exposure to a group of highly traded growth stocks of next-generation technology and tech-enabled companies. The note accounts for a 10% share in each of the FAANG stocks and has a Zacks ETF Rank #3.
iShares Evolved U.S. Technology ETF (IETC): This fund employs data science techniques to identify companies with exposure to the technology sector. The five firms account for a combined 45.6% share in the basket.
Vanguard Mega Cap Growth ETF (MGK): This ETF offers exposure to the largest growth stocks in the U.S. market and has a Zacks ETF Rank #2. The five firms account for a combined 40.7% share in the basket.
Blue Chip Growth ETF (TCHP): This fund focuses on companies with leading market positions, seasoned management, and strong financial fundamentals. It accounts for a combined 40.3% in the five firms.
Invesco QQQ (QQQ): This ETF focuses on 100 of the largest domestic and international nonfinancial companies listed on the Nasdaq Stock Market based on market capitalization. This fund makes up for 37.6% share in the in-focus firms and has a Zacks ETF Rank #2 with a Medium risk outlook.
iShares Expanded Tech Sector ETF (IGM): This product offers broad exposure to the technology sector and technology-related companies in the communication services and consumer discretionary sectors. It makes up for about 36.8% in the five big tech names and has a Zacks ETF Rank #3 with a Medium risk outlook."
Contributor Wayne Duggan in his article Breaking Down The Pandemic's Lingering Impact On Market Sectors (using data from a recent report compiled by the North American Derivatives Exchange (Nadex)) takes a look at sectors in the market where the effects of the 2020 pandemic are still being felt.
"The agriculture industry was unevenly impacted by the pandemic. Restaurant demand plummeted, and food retailers that supply hotels and foodservice outlets struggled. (However) growing demand from China and reduced supply from competing countries sent corn prices to the highest levels in six years by the end of 2020."
"In the energy sector, total energy delivery to residential, commercial, transportation, and industrial end markets dropped 90% in 2020. The U.S. Energy Information Administration says it could be anywhere between 2024 and 2050 before this energy demand recovers to pre-pandemic levels depending on the pace of economic recovery and growth in the coming years."
"The travel industry was one of the hardest-hit segments of the market. Many airlines, cruise stocks, and casino and hotel stocks have yet to recover to their pre-crisis highs even in a red-hot stock market. Domestic and international travel spending dropped from $1.1 trillion in 2019 to just $680 billion in 2020."
Still, Duggan finds the Nadex report data to be generally positive.
" Nadex identified several areas of the economy that still have a long way to go before they fully recover from the crisis. However, recent trends in employment, GDP, and corporate earnings suggest the pandemic was far from a worst-case scenario for the economy and will hopefully not have the severe, long-lasting economic impact of previous crises, such as the Great Depression."
Elsewhere TM contributor Nimesh Jaiswal reports on 3 Top Stocks That Boosted Their Dividends Last Week.
"The three major stock market indexes closed at record highs last week, led by a string of solid earnings reports. However, market volatility still lingers, with several parts of the world witnessing a resurgence of COVID-19 cases due to the rapid spread of the virus' Delta variant. Moreover, a decline in consumer sentiment, rising inflation, and a recent surprise increase in jobless claims could sustain stock market volatility in the near term. So, we think it could be wise to turn to dividend-yielding stocks to ensure a steady stream of income in the current environment."
Cummins Inc. (CMI)
"CMI designs manufacture, distributes and servicing diesel and natural gas engines, electric and hybrid powertrains, and related components worldwide. The Columbus, Ind. company operates through five segments: Engine, Distribution, Components, Power Systems, and New Power, and sells its products to original equipment manufacturers (OEMs), distributors, dealers, and other customers.
CMI's dividend pay-outs have grown at a 6.6% CAGR over the past five years and 7.5% over the past three years. While its four-year average dividend yield is 2.6%, its current dividend translates to a 2.4% yield. It announced a $1.45 quarterly dividend on July 13, 2021, payable on September 2. The latest dividend amount represents a 7.4% rise from the previous quarterly dividend of $1.35."
Stanley Black & Decker, Inc. (SWK)
"SWK engages in the tools and storage, industrial, and security businesses worldwide. Its Tools & Storage segment offers power tools and equipment, including professional products, while its industrial segment provides engineered fastening systems and products to customers. Its Security segment designs, supplies, and installs commercial electronic security systems and provides electronic security services.
The company declared a $0.79 quarterly dividend per share on July 21, 2021, representing a 12.9% increase from the $0.70 previous quarterly dividend. The new dividend is payable on September 21. SWK's dividend pay-outs have grown at a 4.9% CAGR over the past five years and 3.6% over the past three years. While its four-year average dividend yield is 1.8%, its current dividend translates to a 1.5% yield."
Ally Financial Inc. (ALLY)
"Detroit's ALLY is a bank holding company providing various digital financial products and services to consumer, commercial, and corporate customers, primarily in the United States and Canada. The company operates through four segments: Automotive Finance, Insurance, Mortgage Finance, and Corporate Finance.
ALLY's four-year average dividend yield is 2.2%, and its current dividend translates to a 1.9% yield. Its dividend pay-outs have grown at a 15% CAGR over the past three years. It announced a $0.25 quarterly dividend on July 13, 2021, payable on August 16. The new dividend amount represents a 31.6% rise from the previous $0.19 quarterly dividend."
See the article for detailed reviews of each of these companies. Caveat Emptor, as always.
While 2021 continues to highlight the risk associated with cryptoassets the appetite for major financial institutions to create cryptoasset investment vehicles continues unabated. Contributor Tyler Durden reports that GoldmanSachs is the latest to do so in his article, Goldman Applies For Blockchain And DeFi ETF.
"on Monday the bank (GS) which has been increasingly ramping up its exposure to cryptocurrencies in recent months, filed an application with the SEC for a crypto ETF, and not just any ETF but one that would offer exposure to public companies in decentralized finance (defi) and blockchain around the globe."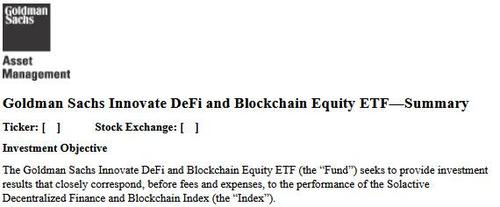 "With its filing, Goldman joins a long line of Wall Street entities hoping to be the first to market with a blockchain ETF. According to CoinDesk, the SEC is currently reviewing over a dozen Bitcoin ETF (BITCOMP) applications and has delayed decisions on several of them. And while both VanEck and WisdomTree have filed for Ethereum ETFs (ETH-X), Goldman's filing is the first DeFi-related ETF application."
Durden's article contains further details regarding Goldman's proposed offering. No further comments here, though it will be interesting to see where it lands in the SEC's current pile of related applications.
Have a good week. See you next month.