Portfolio Review: Looking Back On Q1, And Forward To Q2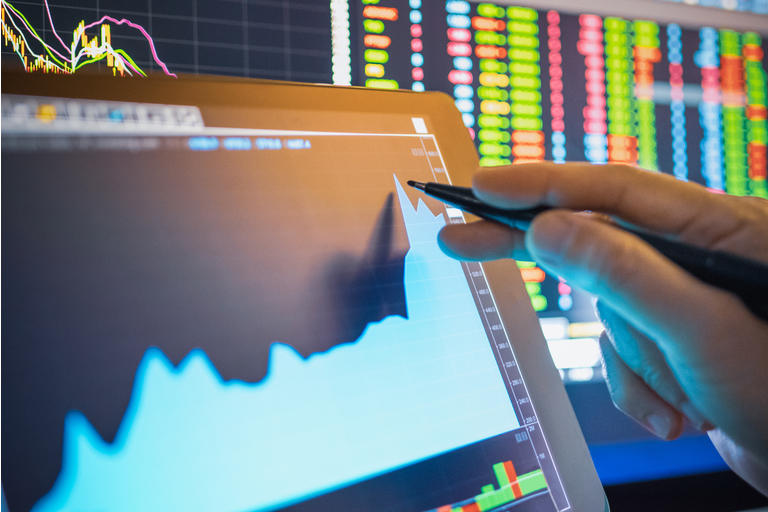 Photo by primeimages/E+ via Getty Images
With the S&P 500/SPX (SPX) gaining approximately 6.3%, 2021 got off to a relatively strong start. However, it was a bit of a split image in the stock market, as the DJIA appreciated by approximately 8.7%, while the Nasdaq gained only around 2.8% in the first quarter. The top performing major average was the Russell 2000, with a return of about 12.5%, and the NYSE composite came up by roughly 5% in the quarter.
(Click on image to enlarge)

Source: Author's material
Our diversified portfolio also delivered some split results in Q1. By far our best performing asset class was the Bitcoin/digital asset segment. Most stock segments also did well, with some notable outperformance in materials, industrials, and financials. Some underperformance was noted in precious metals and bond instruments. We are anticipating growth and inflation to pick up in Q2, and have made several adjustments to our holdings to maximize gains going forward.
What Worked Well In Q1
The truly stellar segment in Q1 was Bitcoin and the digital asset space, as this sector returned a remarkable 104% in the quarter.
Bitcoin/digital assets
(Click on image to enlarge)

We saw some very strong double and triple digit gains in various names like Zilliqa (ZIL-USD), VeChain (VET-USD), Dash (DASH-USD), ZCash (ZEC-USD), and others.
Industrials & Materials
(Click on image to enlarge)

While this segment delivered a combined returned of around 12%, we can see some strong double digit gains in several individual names. Lithium Americas Corp (LAC) delivered roughly 50%, General Electric (GE) gained 20%, and 3M (MMM) appreciated by about 40% in the quarter.
Financials
(Click on image to enlarge)

Banks also did well, as JPMorgan (JPM), Goldman Sachs (GS-PK), and Citigroup (C-PK) all provided returns of over 20% in Q1. Combined, the financial segment achieved gains of roughly 7% for the quarter.
What Could Have Done Better
Disclaimer: This article expresses solely my opinions, is produced for informational purposes only, and is not a recommendation to buy or sell any securities. Investing comes with risk to loss ...
more