How To Invest In Energy With The Middle East On The Brink
I just got back from Abu Dhabi, in the United Arab Emirates, where I attended a series of meetings with colleagues from across the energy "universe."
The scope and pace of development in this Persian Gulf city-state are staggering. Just five years ago, the astonishing, massive Etihad Tower complex we stayed in didn't even exist. This place is constantly expanding and reinventing itself.
So Abu Dhabi was an apt setting to discuss the sweeping changes that will shape the immediate future of energy investing – changes that threaten the fragile political order of the Middle East and will likely force a redrawing of U.S. security interests.
Everything is in flux right now, so I'm recommending energy investors look at one particular kind of oil producer that should prove largely insulated from what's coming next.
But first, let me show you what's at stake here…
The Persian Gulf States Aren't Waiting to See How Trump Shakes Out
Nearly three weeks later and Americans are still working out and debating the implications of an as-yet obscure Trump administration. This process will last for weeks more as the public digests news of cabinet and other West Wing appointments ahead of Trump's Jan. 20, 2017, inauguration.
But the energy and energy finance players of the Persian Gulf are already reacting – in two ways.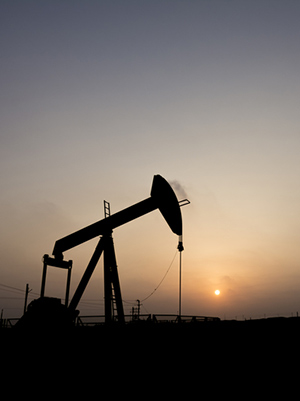 The "exoteric," or outward facing, for-public-consumption demeanor among government ministers, oil players, and banking and finance interests I met with in Abu Dhabi is calm, noncommittal.
The other layer is esoteric; this concerns the policy implications of all of these events, and the real meaning of the response. And on this level, I experienced some of the most pronounced reactions I've come across in some time.
You need to understand the personalities at the meeting – the ones doing the responding.
They aren't given to overreaction. They are knowledgeable, well-seasoned veterans of the energy space. Rarely nonplussed, these professionals are architects of huge projects, oversee access to large investments, who, to boot, have witnessed just about anything you can think of.