Don't Buy These 16 Investments In Retirement
Investors nearing retirement have different needs than investors with many years remaining in the workforce. Retiring means losing the regular paycheck from work, and as a result, replacing that income is a key consideration. There are many investments that appeal to retirement investors, such as purchasing quality dividend stocks like the Dividend Aristocrats. But there are also many investments that retirement investors should stay away from. Retirement investors should avoid the following 15 investments.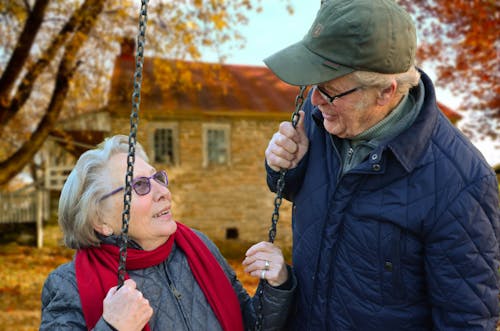 Image source: Pexels
#1: Cash
"Cash is king" is a well-known phrase, but when it comes to retirement investing, cash is hardly king. Cash should be avoided by retirement investors because it earns no return. In stark contrast to bonds which pay interest or stocks that pay dividends, cash earns no interest. As a result, cash loses value over time due to the steady erosion of inflation.
While retirees have a number of pressing challenges to pay for expenses without a paycheck from working, keeping a great deal of cash on the sidelines is not the best idea. Ideally, retirees can generate enough income from their investments, in combination with other sources of income such as Social Security so that they do not need to hold a large amount in cash.
#2: High-Yield Bonds
Sometimes referred to as junk bonds, high yield bonds are fixed income securities issued by companies with sub-investment grade credit ratings.
With interest rates still near historic lows, fixed-income yields have plunged over the past several years. As an example, the 10-year Treasury yields just 1.3% right now. With inflation running significantly above this level, retirees will see their purchasing power erode with low-yielding bonds.
Because of this, high yield bonds are appealing due to their higher yields. But investors may be reaching for significantly elevated risk in their search for yield. Bonds with below-investment grade credit ratings have a higher likelihood of default.
#3: Cryptocurrencies
Cryptocurrencies like bitcoin are all the rage these days. The massive rise in the value of bitcoin and other cryptocurrencies over the past few years is enticing for any investor. And cryptocurrency gets a lot of coverage in the financial media.
But retirees need to remember that volatility is a two-way street. The price of bitcoin has declined by nearly 50% from its 52-week high, a reminder that any investment can lose value. Bitcoin also does not pay interest or dividends, meaning investors will not generate income from their investment. And another reason retirees should avoid Bitcoin is simply the higher level of risk involved in buying cryptocurrencies, not to mention the tax implications.
#4: Oil & Gas Royalty Trusts
Oil and gas royalty trusts are niche securities within the stock market. These are companies that own oil and gas-producing properties. Investors receive distributions depending on how much income the trusts generate from these properties. Some well-known oil and gas royalty trusts include BP Prudhoe Bay Royalty Trust (BPT) and Permian Basin Royalty Trust (PBT).