AT&T Stock: Should I Sell, Reduce Position Or Hold?!
As we all have heard the AT&T (T) news that dropped on May 17th, AT&T is spinning off WarnerMedia to merge with Discovery, to create a massive organization in Entertainment.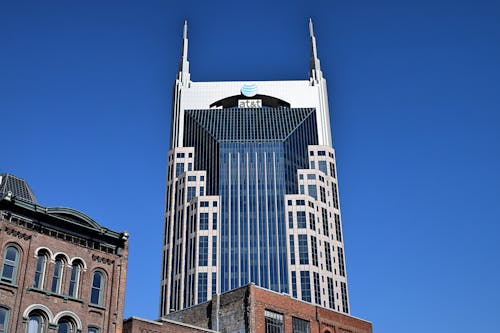 The stock market instantly loved it, for only a few hours. The stock price has shuttered due to the devastating dividend news of AT&T having to reduce their dividend? In this article, I will list out the options I, and many of us, have on the table. The question has consistently been, do you sell your AT&T stock, now?
AT&T and the WarnerMedia, Discovery Entity
The deal, combines the WarnerMedia division of AT&T, which includes HBO Max, TNT, TBS, WB, CNN, Cartoon Network and DC to name a few; with Discovery Plus. What does Discovery Plus include? Discovery includes the Food Network, HGTV, TLC, History and Lifetime. This is one content heavy and media producing company.
This is a $43B deal, with AT&T receiving $43B. The $43B is going to be composed of cash, debt securities in the new entity and retention of AT&T's. This will absolutely reduce AT&T's debt and interest payments.
Then, AT&T Shareholders will receive 71% of the combined entity, with Discovery's (DISCA) shareholders receiving 29%. This shall be interesting. This should close in mid-2022 and the new entity is expected to have $53B in revenue with $14B in adjusted EBITDA.
Now, then there was the not so great news for dividend growth investors and that has to do with AT&T (T) and their dividend, of course. We have all heard and read the news…
AT&T's Dividend Cut or Dividend Reduction
I know AT&T shareholders were curious what the dividend payout will be. AT&T plans to have expected free cash flow (FCF) of around $20B and they want the payout ratio, based on FCF, to be at 40-43% or around $8B on over 200 million shares outstanding.
Currently, AT&T uses around $15B of cash flow on their dividend. Therefore, this is reduced by ~47%. AT&T currently pays $2.08 per year and one could/should anticipate, come next year, summer time, the annual dividend will be somewhere around $1.08 to $1.12, but more than likely $1.10/$1.11.
Disclaimer: I do not recommend any decision to the reader or any user, please consult your own research. Thank you.