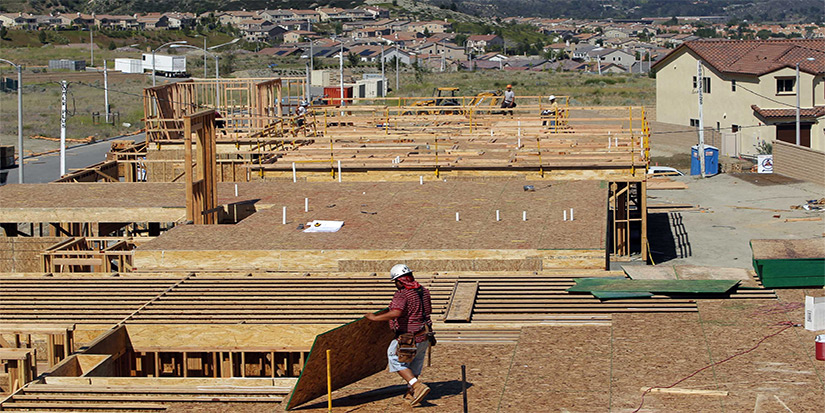 Lucy Van Pelt: I know how you feel about all this Christmas business, getting depressed and all that. It happens to me every year. I never get what I really want. I always get a lot of stupid toys, or a bicycle, or clothes, or something like that.
Charlie Brown: What is it you want?
Lucy Van Pelt: Real estate.
Source: YouTube
The stock market is pretty boring these days. Even crypto is pretty boring these days. It's the summer. There's nothing going on.
There is quite a bit of action in residential real estate, as you probably heard. Real estate went vertical after the vaccines and the inauguration. I'll do my best to analyze this.
The real estate market has suffered from chronic underinvestment since the financial crisis. Meanwhile, the population has slowly grown, and the undersupply of homes has become more acute.
Plus, interest rates have dropped below 3%, and we had a big sentiment blastoff from the end of COVID. Now prices have jumped as much as 30% in some places—in six months. Especially where I live, in coastal South Carolina.
I've been spending the last few days surfing Zillow, looking at stuff in my neighborhood and in and around Charleston. Prices have reached stratospheric levels.
The typical home in Mount Pleasant, a suburb north of Charleston, costs $1,000 per square foot or more. There are seven-figure teardowns on Isle of Palms. Stuff is up 5x–10x in ten years.
This is a direct result of the migration that's happening from blue states like New York to red states like South Carolina. And everyone who works in the real estate business—from brokers to contractors to land speculators—is positively giddy.
The reflex here is to declare it a bubble and short it. Because, well, that is what worked the last time. And I think there are a lot of people who saw The Big Short who have dreams of putting on the short trade of a lifetime and walking off a hero.
Disclaimer: The Mauldin Economics website, Yield Shark, Thoughts from the Frontline, Patrick Cox's Tech Digest, Outside the Box, Over My Shoulder, World Money Analyst, Street Freak, Just One ...
more