E

Pure-Play MSO Pot Stock Index Was Flat Last Week
TM Editors' Note: This article discusses penny stocks and/or microcaps. Such stocks are readily manipulated; do your own careful due diligence.
---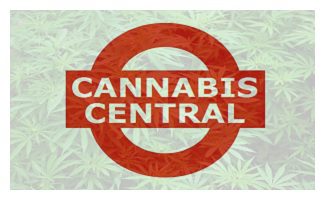 The American Pure-Play Multi-State Operator (MSO) Pot Stock Index was unchanged last week and, while down 7.6% so far in April, is still +28.7% YTD. Here are the details by constituent and in comparison to the 4 other cannabis and cannabis-related stock categories munKNEE.com tracks.
Given that there was marginal price movement in the index last week (cbdMD @ +13.6%, Jushi @ +11.0%, Gage Growth @ -6.9% and Hemp Fusion @ -26.2% were the exception) below is a look at how the constituents have performed year-to-date, in descending order:
MSO Pure-Play Pot Stock Index Performance
Of the 22 stocks in the Index, YTD 13 constituents have gone up by 10% or more while 2 have declined by 10% or more, as follows, in descending order:
Major Advancers
Major Decliners
C21 Investments (CXXIF): -24.8%
IM Cannabis (IMCNF): -24.6%
The remaining 7 constituents changed in price by less than 10% from the end of December 2020.
Measuring Volatility
Beta measures the volatility (the up and down movement) of a stock relative to the overall stock market and serves as a measure of the volatility of a stock compared to others in the same sector. What you see below are the 7 most stable stocks in the munKNEE Pure-Play MSO Pot Stock Sub-Index and the 5 most volatile:
The Most Stable
Ayr Wellness: 1.23x (i.e. historically its stock has moved only 23% more than the overall stock market); 2) cbdMD: 1.40x; 3) Medicine Man: 1.46x; 4) TerrAscend: 1.51x; 5) Columbia: 1.81x; 6) Curaleaf: 1.86x and 7) Trulieve: 1.96x
Visit munKNEE.com and register to receive our free Market Intelligence Report newsletter (sample more