E

Pure-Play LP Pot Stock Index Was Flat Last Week - Remains Up 36.7% YTD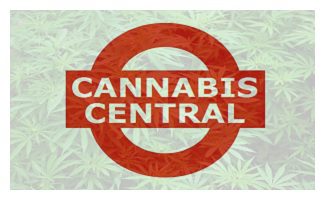 The Canadian Pure-Play Licensed Producers (LP) Pot Stock Index was unchanged last week and, while down 17% so far in April, is still +37% YTD. Here are the details by constituent and in comparison to the 4 other cannabis and cannabis-related stock categories munKNEE.com tracks.
LP Pure-Play Pot Stock Index Performance
Given that there was marginal price movement in the index last week (Aurora was the exception as it was up 6.0%) below is a look at how the constituents have performed year-to-date, in descending order:
Measuring Volatility
Beta measures the volatility (the up and down movement) of a stock relative to the overall stock market and serves as a measure of the volatility of a stock compared to others in the same sector. What you see below is the extent of volatility of each stock in our Pure-Play LP Pot Stock Index from most stable to most volatile:
Organigram: 0.99 (i.e. historically its stock moves more or less in tandem with the overall stock market)
Cronos: 1.73x greater volatility than the average market
Hexo: 1.74x
Rubicon: 1.75x
Canopy Growth: 2.15x
Aphria: 2.58x
Tilray: 2.79x
Aurora: 3.15x
The average beta of the above stocks is 2.11x suggesting that if you're going to invest in marijuana stocks, even the biggest and most famous names in the sector as noted above, you'll need to brace for volatility.
munKNEE Pure-Play Cannabis Pot Stock Index Performance Comparisons
munKNEE.com tracks the performance of five (5) cannabis categories and below is a comparison of how each index has performed YTD, and so far in April in brackets, which we think provides the clearest overview of the cannabis stock sector that is available anywhere:
Visit munKNEE.com and register to receive our free Market Intelligence Report newsletter (sample more