Market Briefing For Wednesday, Jan. 12
There's a 'fever pitch' detectable now, but it's less ideas of rapid rate hikes by an aggressive Fed trying to recover from being behind-the-curve too long, and more from the rumored panic over the Nation's (backward?) COVID policy.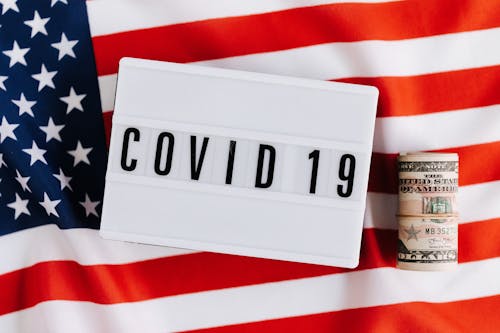 This is not merely about 'mean reversion' in the S&P, though as and if rates move higher you'll not only get a reversion to the mean in some sectors, but in 'real estate', as the constructed 'pools' (bad word since the 1920's but figures a bit more accurately than gentle terms like REIT's or purpose property funds), so they break, also easing the availability of housing, if not mortgage rates.
But COVID is what has The White House freaked, and the Fed Chairman today acknowledged that the headwinds or tailwinds of inflation relate more to COVID waves (or absence), and hence the global aspect as that involves 'demand'. I was pleased he mentioned that and how there's no way to change the imports of so many goods from abroad. And yes, COVID affects that, not the U.S. Fed.
For weeks if not months I've contended energy leads all sectors, financials in second place, and mega-cap tech also essential to have any legs to a move (but Oil is the underpinning needed for all, to the surprise of those lulled into a sense of ignoring Oil & gas for years due to benign behavior for a long time).
Overall, we are seeing a shying-away from the mega-cap overblown stories, a bit reliant on firm (but not soaring) Oil prices, and focus on small-cap growth it seems (as in many cases would only redress the already-seen regression to a mean in so many of those stocks, or more, without their prospects changing).
In fact, many of those smaller stocks have been fundamental vision now than in the past (LightPath comes to mind as completely overlooked while shifted a lot to their 'new direction'), and AEHR Test Systems is a truly-smaller tech business, but one that makes burn-in testing competition doesn't really offer, at least so far (LPTH, AEHR). (Of course that makes it thin or volatile, hence we forewarned of a setback before moving back up, and also of often-wide trading spreads.) Below: (GOEV)
One more thought about AEHR, which is rallying now after the expected drop on good-news selling went a bit lower than ideal (but for some a good entry it seems). I think it overdid downside as some misread CEO Gayn's message.
AEHR expects several new SiC (Silicon Carbide) customers over the next 12 months. Some might have been put-off by comment that a couple of Chinese 'fabs' are looking to get into the SiC space. That does a couple things: it gives AEHR a direct path to a fast growing market everyone is trying to disengage from, so puts pressure on the large U.S. and EU incumbents.
The big U.S. 'fabs' are losing business to ON (the big client last year) so they might not try sticking with inefficient old technology. CEO Gayn also said that all players say they are going to go wafer level testing so I think that doesn't mean pay AEHR now or later as there will be limited competition eventually. I think they doing a dance to see who blinks, recall he moaned a bit about how confidential customers want things for competitive reasons. Reviewing the call (transcript) it seemed for customers as a warning not to lose share to any new entrants, including Asia. And though very small (smaller than LightPath by far incidentally) AEHR doesn't need cash so the messaging is measured and so again it seemed aimed more at listening-in customers more than investors.
CEO Gayn mentioned Intel and Nvidia. Both are shifting to Silicon Photonics and that means 'optical interconnects' within their upcoming processors. Once again a specialty area for AEHR perhaps. (Simply put: optics 'in' their chips. It also implies AEHR seeking new customers making CPU's and GPU's, which is beyond what pushed the shares higher related to Silicon Carbide wafers. If so that's true mass-market stuff, and might be bigger than the Sic TAM. Total Addressable Markets in all these cases are quite substantial however.)
In-sum:
Market rotation gradually rotated to so-called less vulnerable 'quality' stocks, but that's fine. Along the way to 'normalization' by the Fed, we have a rebound projected, and it bounced right where it needed to technically starting yesterday in S&P and continuing Tuesday. It's not over and will work higher.
Chairman Powell was on-point today, and slightly toned down the fears some expressed, at the same time we don't downplay the ultimate impact of a Fed's treadmill of tightening. We stay by 'don't fight the Fed', but that was really last year's argument, because (surprise to many) the Fed bias changed months or so ago. The recent discussions formalize what they had already outlined likely and why I thought they should have pulled the trigger last year, since under all the masking by S&P, the 'broad' market was really on the defensive in 2021 (SPX, SPY).
This is an excerpt from Gene Inger's Daily Briefing, which typically includes one or two videos as well as more charts and analyses. You can subscribe for more