George Floyd Memorial Day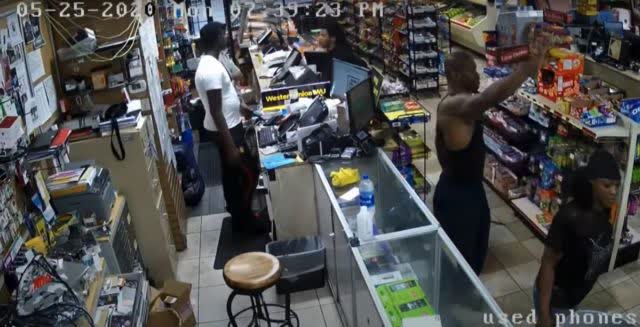 George Floyd flaunts his final banana. Still from the security footage at Cup Foods prior to his fatal encounter with the Minneapolis Police.
A Year After The Day That Changed America
Next Monday is Memorial Day, the day we traditionally remember the American troops who died for our freedom.
But May 25th marks the anniversary of the day in 2020 that changed America. A man suffering from heart disease and infected with the novel coronavirus attempted to buy a banana with a counterfeit twenty-dollar bill. George Floyd died shortly after being restrained by the Minneapolis Police, becoming possibly the only American last year to die with COVID but not from it.

Commemorations Gone Wrong
George Floyd's death led to hundreds of riots and prompted American leaders to rethink policing. In the year since his death, gun murders in the U.S. were up 34.4%. A couple of commemorations this week exemplify points we made in a post last week (Fools, Drunks, And The United States Of America), that the people running this country aren't particularly competent, are beholden to a destructive ideology, and have been pushing our collective luck. The first was a gathering at the spot in Minneapolis where George Floyd was arrested last year.
That commemoration was interrupted by a drive-by shooting, as you can see in the video embedded in the tweet above. As one respondent noted, gunshots weren't explicitly prohibited in the posted rules for entering George Floyd Square.
The second commemoration was a tweet about the anniversary of Floyd's demise by the United States embassy in China.
Here's the Google translation of that tweet:
Today (May 25) is the first anniversary of the murder of George Floyd. His tragic murder was heartbreaking and shocking, and it ignited protests against racism and injustice around the world. This incident also brought more urgency, prompting the United States to reflect on its entire history of systemic racial discrimination, police accountability, and unequal treatment of blacks.
Disclaimer: The Portfolio Armor system is a potentially useful tool but like all tools, it is not designed to replace the services of a licensed financial advisor or your own independent ...
more