Chipotle: A Once-Tainted Brand That's Back On Top
Quick Summary
Chipotle (CMG) operates about 2,600 quick service restaurants, primarily in the United States. Food items are Mexican-inspired, including burritos, burrito bowls, tacos, and salads. It uses an "assembly line" style preparation window (inspired by Subway), that incorporates few but high quality ingredients, enabling full customer customization. Almost 20% of sales come from the digital channel, where customers order through the Chipotle phone app and simply pick up their prepared order from a shelf (known as "Chipotlanes").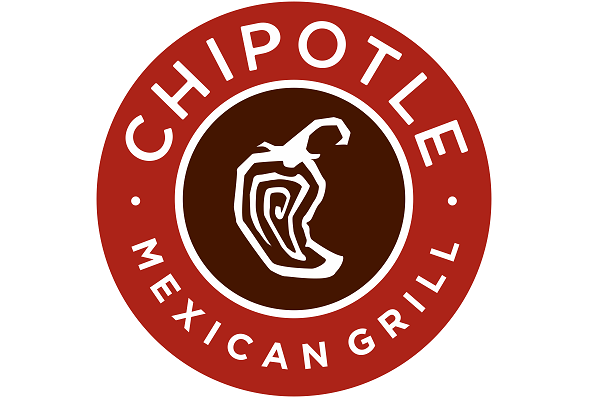 Does The Company Have Recurring And/Or Rising Revenues?
SOMEWHAT. Chipotle has bounced back admirably from food safety issues in 2015-16, delivering 13% annual revenue growth over the past 3 years and returning to impressive same store growth. At 2,600 locations, it is still significantly smaller than competitors like Subway (25k units), McDonald's (14k), and even Burger King/Pizza Hut/Taco Bell, who all have topped out at about 7k in the U.S. That indicates meaningful expansion potential still ahead for Chipotle - management has talked about a store potential of 4-5k. The firm has been a leader in developing a digital sales channel, with digital sales doubling in 2019 and driving much of its same-store sales growth. Menu item expansion, particularly into breakfast, is another growth opportunity. On the recurring side, we don't consider restaurant sales as recurring revenue - there are just too many options.

Does The Company Have Durable Competitive Advantages?
SOMEWHAT. The restaurant business is quite difficult to build any kind of competitive moat in. Switching costs are non-existent and competition is fierce. Chipotle was built on a strong CONSUMER BRAND based on its higher quality ingredients and simple, customizable customer experience. This was badly tarnished in the e-coli outbreaks of 2015-16, but under new CEO Brian Niccol, the firm has rebounded strongly. Driven by its digital offerings and a renewed focus on quality of both food and service, customers are coming back and the brand is again strong. This makes Chipotle an "automatic purchase" decision - a default option for dining around its locations. However, it is tenuous - all it takes is another food scare or declining service standards to tarnish the brand once again.

GreenDot Rating: YELLOW
Outside of the truly extraordinary, we would have trouble assigning anything other than a RED (unattractive) business model rating to any restaurant, one of the most difficult lines of business in the world. We originally rated Chipotle as red a few years ago, as it was still recovering. However, we're happy to see that the brand is again strong, and as such we will elevate its rating to YELLOW (somewhat attractive). Customers still love the concept, the food, and the convenience. There is still plenty of growth potential. However, investors should remember that the restaurant business is a tightrope. All it takes is a slight slip to badly tarnish a carefully constructed brand advantage.
Disclaimer: The content is provided by Alexander Online Properties LLC (AOP LLC) for informational purposes only. The material should not be considered as investment advice or used as the basis ...
more