Why You Didn't Hear About GameStop Until Too Late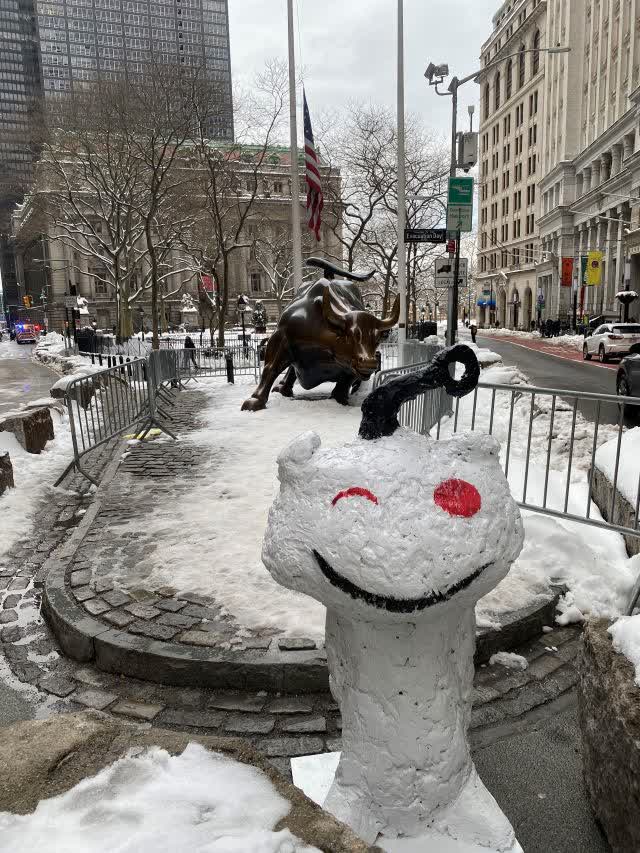 A snowman in the shape of the Reddit alien in front of the Charging Bull statue in Manhattan's financial district (image via r/WallStreetBets).
The Trade Of The Decade
Even if you held until GameStop (GME) shares dropped back into the 90s this week if you had bought long-dated, far OTM calls on the stock when it was trading below $5, you would have made a fortune. Keith Gill, aka "DeepF*ckingValue" and "Roaring Kitty" turned a five-figure stake into eight figures. Why didn't you? One possible reason is you didn't know about it then.
Why You Didn't Know About It
Maybe you don't get your investment ideas from a crazy Reddit page called r/WallStreetBets. Maybe you get them from respectable sources such as Bloomberg, CNBC, or the Wall Street Journal. At this point, you might be thinking they didn't know about it either. But on Sunday, July 19th, 2020, Keith Gill handed it to them on a silver platter. GameStop had closed at $3.96 the previous Friday.
A Who's-Who Of Financial Twitter
Let's look at some of the folks who got handed the due diligence on the trade of the decade and ignored it (or worse).
1. Dave Portnoy.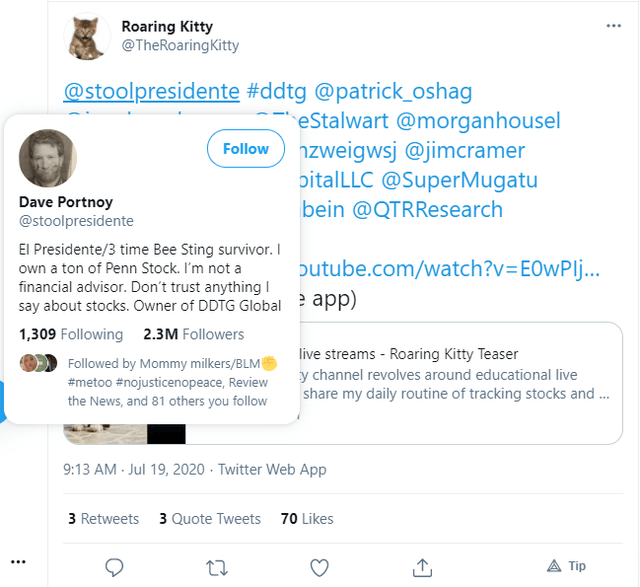 We added the "or worse" category for Portnoy, because not only did he ignore it, but he got into GameStop and other meme stocks late and lost about $700,000.
2) Jim O'Shaughnessy.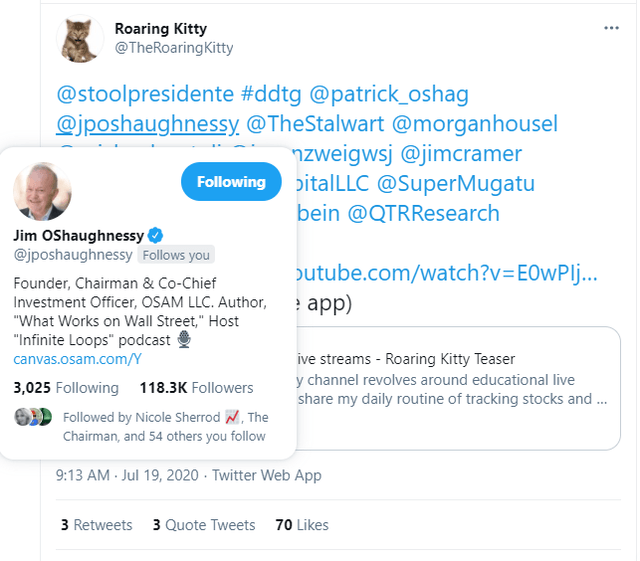 The author of "What Works On Wall Street" ignored it.
3. Patrick O'Shaughnessy.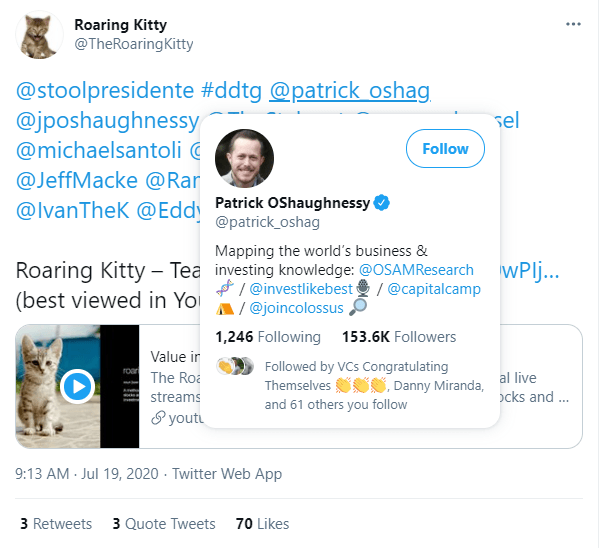 For Jim's son Patrick, who spends his time "Mapping the world's business & investing knowledge" the GameStop due diligence remained terra incognito.