The World Economy's Industrial Downswing
As economic data for 2019 comes in, the numbers continue to suggest more slowing especially in the goods economy. Perhaps what happened during that October-December window was a soft patch. Even if that was the case, we should still expect second and third order effects to follow along from it.
Starting with Europe first, Germany's deStatis had earlier reported factory orders and production levels in January 2019 while higher than December still keeping within the same trend. These were lower compared to the prior January, meaning a contraction in annual terms that has at least spilled over into this year.
Eurostat's estimates of Industrial Production for all of Europe, including those collected from Germany and repurposed, unsurprisingly follow the same way.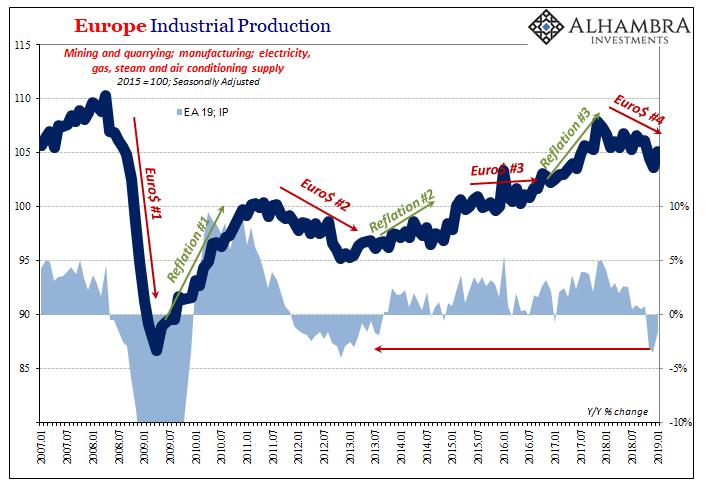 Year-over-year, production in Europe has declined in each of the last three months up to and including January. The rate of contraction is, already, about equal to the worst months of the 2012-13 declared recession.
And while Mario Draghi may have still been talking about his booming European economy as late as October, European industry has had it like a recession going as far back as last May if not an earlier inflection all the way back in December 2017.
In other words, the word "unexpected" has rematerialized in most commentary but the trend has been in place for a good long while already. Maybe the whole of last year. This simply means it is not something European official should have so easily dismissed, which they will always do, and certainly not something they should take lightly this year. This much time going the wrong way can only be a serious economic concern.
Europe's misfortune was supposed to be just that; European. Of course, that's not the way these things work. The global economy, tied together by the conditions of a truly global currency, is going to act in harmony in whichever direction it is forced to move.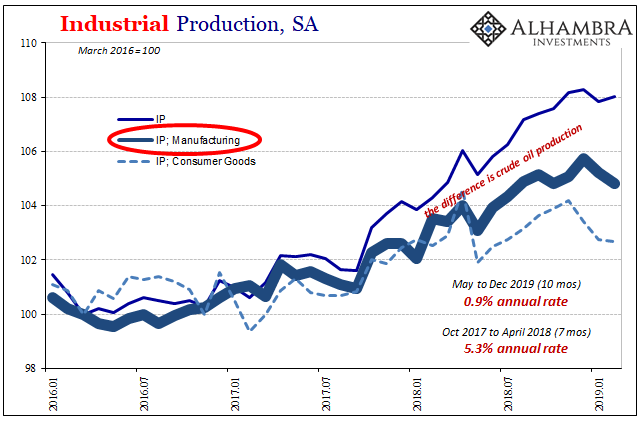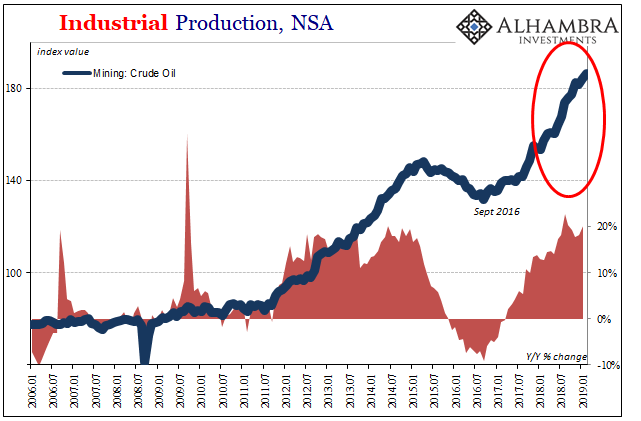 Disclosure: This material has been distributed for informational purposes only. It is the opinion of the author and should not be considered as investment advice or a recommendation of any ...
more