The 50 Cent "In Da Club" Stock Market (And Sentiment Results)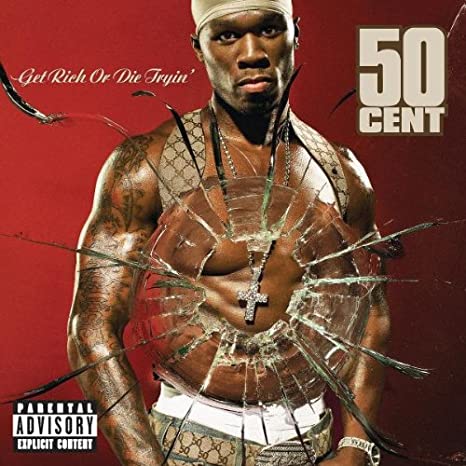 This week we chose rapper 50 Cent's classic, "In Da Club" as our song to embody current stock market sentiment. The lyrics are relevant as it relates to the GameStop (GME) short squeeze playing out on the message board (r/wallstreetbets) on Reddit.
This message board – comprised of ~3M individual traders – has focused on buying heavily shorted stocks (in some cases that started out "undervalued") and creating a "short squeeze" of epic proportions.
In the case of GameStop, 140% of the shares outstanding were sold short. What these clever individual traders figured out was that if they had enough collective buying power (which they don't) they could force a short squeeze.
So then why are these stocks continuing to power higher?
The majority of the retail purchases are short-dated "out of the money" call options. For every buyer of "calls", there is a seller, and that sophisticated seller/dealer (who is happy to sell option premium at >900% IV – Implied Volatility) then BUYS the underlying stock to hedge. This is called "Delta Hedging" and here's an example of how it works (Bloomberg):
Bob has a Robinhood account. He bought a single $3,250-strike weekly call option contract on Amazon stock on Aug. 14 for $1,500. That option happens thanks to a market-maker — call her Jenn — sitting at a large dealer-bank. But Jenn isn't taking the other side of Bob's trade, instead, she is aiming to be a neutral facilitator. Her job is to make markets, not bet on them, so she wants to hedge her position. She does this by buying Amazon shares, making a calculation based on what's called the delta of her position. The delta is how much the option will change in value based on the price of the underlying stock. In this case, she judges that she needs to buy $66,100 worth of Amazon stock to get to neutral. If shares of Amazon go up, she might have to pay out on Bob's option, but at least that will be offset by the gain on her Amazon stock.
A few days later Amazon stock does indeed rise, going up 5%, so Jenn needs to rebalance her books in order to keep her position neutral. This time, because the delta of her position has moved higher, she needs to buy even more stock. In fact, she needs to buy $230,000 worth of Amazon shares. Bob's puny $1,500 outlay has been transformed into $230,000 worth of share-buying.
By targeting dealers' exposure in a concerted way, some retail traders are in effect trying to take advantage of a phenomenon known as a "gamma squeeze" — betting that as the value of Amazon stock gets closer to an option's strike price, dealers will have to buy more and more of the underlying stock.
According to Wikipedia:
A Gamma squeeze is a transient increase in the price of a stock based on an investor buying many options to drive up the prices of select stocks due to option sellers needing to hedge their trades on the underlying stocks.
Disclaimer: Not investment advice. For educational purposes only: Learn more at HedgeFundTips.com.