TikTok Until The Stock Market "Ghosts" Us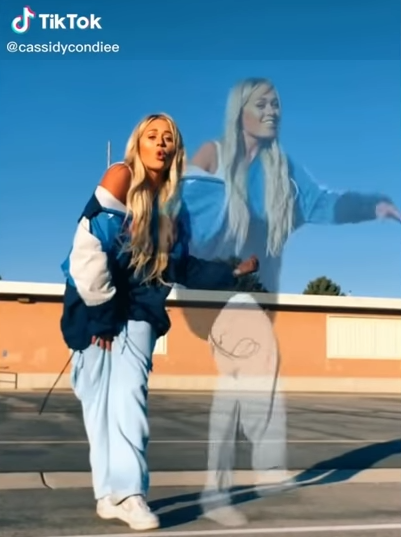 This week we're going to have a little fun with our note. Many people know TikTok solely as the ByteDance owned social network app that President Trump attempted to ban.
TikTok is actually in its nascent stages of becoming the next Facebook (in terms of size and scope). Over 1.5B people have downloaded the app and there are ~800M MAUs (monthly active users). Like all social networks, it starts with young silliness and eventually becomes a mainstream platform that small businesses and large corporations vie to deploy billions of dollars of advertising dollars with.
TikTok is special in that it identifies and creates mainstream trends before any other form of media. The latest trend is the Billie Jean "Ghost" dance where the user activates a feature to "still" themselves while their "ghost" dances in the background (and then the ghost reconnects with the original still image).
The song that facilitates this trend is a remix of Michael Jackson's "Billie Jean" so it hits the young and older audiences alike. I'm old enough to remember when the original version of "Billie Jean" was released in 1983 (I was 5!). It was a hit then and it's a hit now that the young folks have gotten a hold of it (watch here).
"Okay Tom, what the hell does this have to do with the stock market? Get to the point!"
The concept of "ghosting" is now a popular culture concept. According to the "Urban Dictionary", ghosting is when a person cuts off all communication with their friends or the person they're dating, with zero warning or notice beforehand. You'll mostly see them avoiding friend's phone calls, social media, and avoiding them in public. It's also been referenced with young interviewers or interviewees "disappearing" after the interview.
As it relates to the stock market, while I've been bullish nearly every week since we put out our "bottom" article in March (MarketWatch), I think we're now approaching a period when the Stock Market bull move is going to "Ghost" us in coming weeks. Like the dance video compilation above, I can see a situation where it (the stock market) "stills" then "ghosts" (which will mean a healthy correction or sideways choppiness for a number of weeks) then finally "returns" back to its previous level and resumes the dance (uptrend).