The Yogi Berra "Fork In The Road" Stock Market (And Sentiment Results)…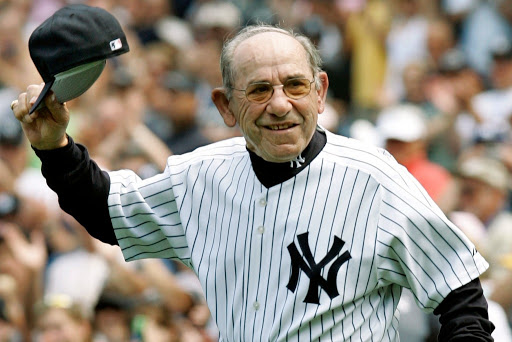 Yogi Berra was not only a great baseball player, but a good humorist to boot. One of his most popular "Yogiisms" was, "When you come to a fork in the road, take it."
We've spent the last few months building positions in Banks, Defense Stocks and Energy. If you've listened to or watched any of the podcasts/VideoCasts since this summer, it's been a broken record (and an unpopular one at that). Until now… (Opinion Follows Trend)
I was extremely confident about the fundamental set-up and outcome, but could not have predicted this additional development (blue wave) as a secondary catalyst to the (election and vaccine) which we anticipated as the first catalysts in past notes/podcasts.
In last week's note I said, "So with everyone looking for a knee-capping after the New Year, I think it's more likely that the market pushes higher and forces a bunch of reluctant money (that sold the March lows and have been waiting for their "big correction" that never came) to get in.
The more likely scenario is a crisis "fake-out" (or delayed result) from the Jan 5-6 "downside catalysts" – in which the put buyers think they have scored – only to find a final push higher forcing the final reluctant longs in before the trap door is finally opened (best guess February time-frame, but who knows)."
The Happy Is As "Happy Does" Stock Market - (And Sentiment Results) proved to be accurate, however, I did not anticipate a Senate flip as the catalyst. I only looked at the fundamental setup/valuations/sentiment and positioning to make a probabilistic bet on a significant change. You can never truly know the catalyst.
On Monday, we got the "fake out" I was looking for where the "tail risk" buyers I explained in last week's section "SKEW" would feel like they won – only to have Lucy pull the football away from Charlie Brown – yet again. Remember, insurers will never sell that much premium at the tails (even at high prices) if they expect to have to pay you. Everyone bought the same policy, the sellers made bank…
On Monday, I was on with Liz Claman on Fox Business (The Claman Countdown) with the Dow at its lows (down ~500pts) and stated, "Is it a Shake Out or a Fake Out? I think it's a Fake Out and here's why…"
Disclaimer: Not investment advice. For educational purposes only: Learn more at HedgeFundTips.com.