The Happy Is As "Happy Does" Stock Market - (And Sentiment Results)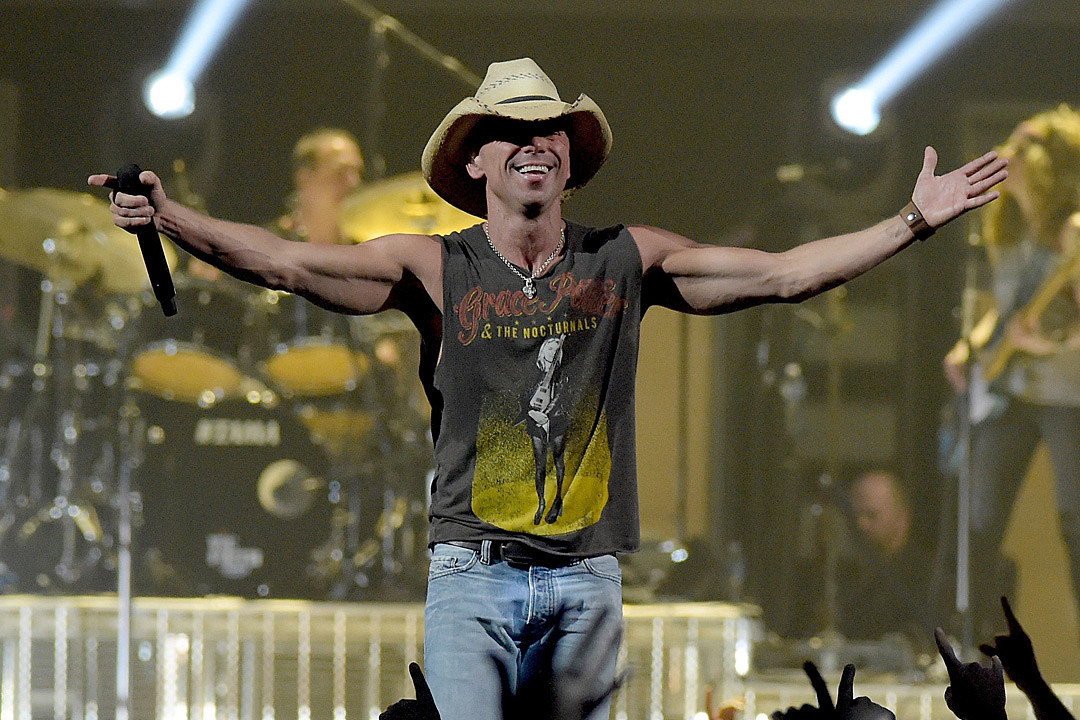 This week we chose Kenny Chesney's 2020 hit, "Happy Does" to embody the current sentiment of the Stock Market:
Laugh and live with a half-full cup
Yeah, happy is as happy does…
The difficulty of predicting a short-term top is particularly harder when everyone is trying to do the same thing. There are no participants left in this market that don't feel a sense of froth (at least in certain pockets). And while the quantitative indicators support some consolidation, the question is FROM WHERE?
A long-time poker buddy of mine said he was "going to cash" in late September because he thought we would get a 10-15% correction. The problem was – we had just had one in the first three weeks of the month. My response was, "what if you're right, but it's from 15% higher than these levels and you're still out. Do you buy up?"
I had that level of confidence because I understood the amount of liquidity in the system and what the post-election chase would likely look like: The "Back To The Future" Stock Market (And Sentiment Results)
The market never came back down to the levels he sold (after buying up following the March-Sept. rally). Why do I tell this story?
We are at a level where it would be natural to expect some consolidation after a ~70% rally off the March lows. We will probably even get it (just as everyone expects). My sense is it will not be WHEN everyone expects it.
Many people are buying protection on the basis of the Jan 5. Atlanta Senate runoff. Bears say if we have a Democratic win, corporate taxes will go up to 28% and shave $20 off of S&P 500 earnings. Bulls say if we have a Democratic sweep we'll get a huge multi-trillion dollar spending package which will offset any tax increases.
PredictIt gambling site says it will remain status quo (with the Republicans holding onto the Senate):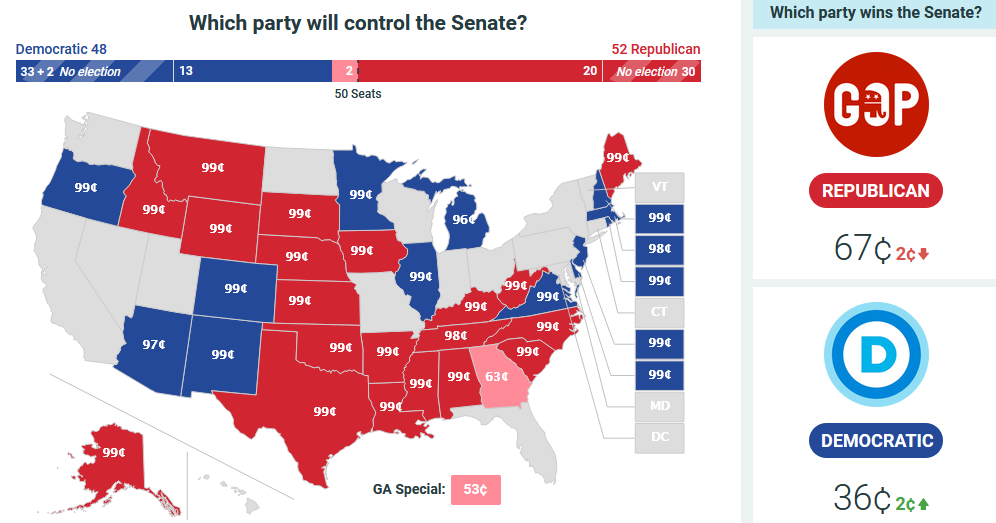 Bears say the January 6th "Certification Vote" could cause volatility. Not sure why as 99.9% chance it goes as planned with a .000001% it doesn't. With either outcome, you know what you're getting (as it relates the the Stock Market).
On Christmas Eve I was on Cheddar TV with Kristen Scholer talking about the statistics regarding the Santa Claus rally and what it historically portended – both for the month of January – and for full year 2021. Thanks to Kristen, Ally Thompson and Kara Fellows for having me on.
So now that it appears Santa has come to town, let's take a look at what the post-election rally of the past two months presages for both January and 2021: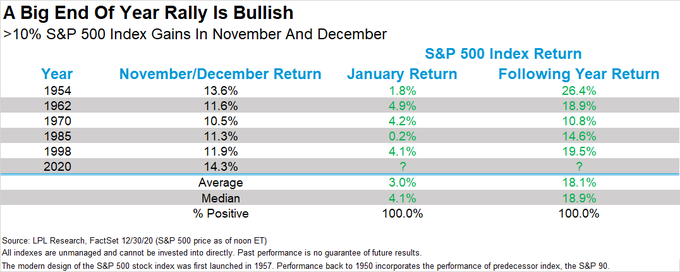 According to Ryan Detrick of LPL, since WWII when you get a double digit rally in Nov-Dec, it tends to carry over not only to January – but double digit gains for the following year.
Keep in mind THIS DOES NOT PRECLUDE an intra-year correction (which average ~14%). So with everyone looking for a knee-capping after the New Year, I think it's more likely that the market pushes higher and forces a bunch of reluctant money (that sold the March lows and have been waiting for their "big correction" that never came) to get in.
The more likely scenario is a crisis "fake-out" (or delayed result) from the Jan 5-6 "downside catalysts" – in which the put buyers think they have scored – only to find a final push higher forcing the final reluctant longs in before the trap door is finally opened (best guess February time-frame, but who knows).
Disclaimer: Not investment advice. For educational purposes only: Learn more at HedgeFundTips.com.