Biotech And Life Science Trades: Q1 2023 Performance By The Numbers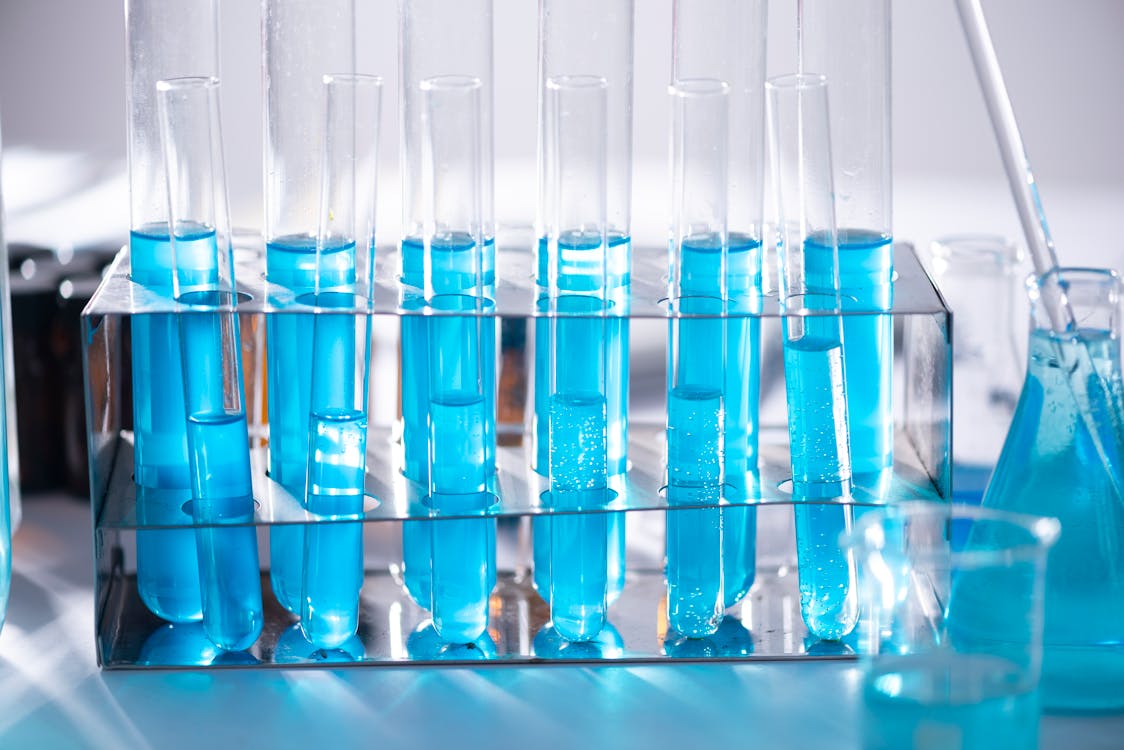 Image Source: Unsplash
The leading sectors in Q1 were technology and semiconductors. The SPY was up 7% year-to-date.
Small-caps are beginning to trend upwards.
Healthcare has been lagging, with the XLV down 5.5% as investors rotate into growth stocks.
Despite a strong month and a great finish to the quarter, many traders remain cautious about the market. Some are still looking for a test of the S&P October bottom at 348. It's been a volatile time after the collapse of Silicon Valley Bank, but the first quarter of 2023 was quite good overall, especially if you had positions in mega-cap tech stocks (such as AAPL, MSFT, and GOOGL) or semiconductors, which are up over 29% year-to-date.
But over the past week, many of our other picks did well. If you look back over this quarter, you can see the peak for the XBI was in early February. Here is a recap of where we are for our life science trades in 2023:
We will cover our top large-cap biopharmaceuticals in a future post.
| | | | | | | | | | | | |
| --- | --- | --- | --- | --- | --- | --- | --- | --- | --- | --- | --- |
| | | P 1/20/23 | % Perf | 2/4/23 | | | 3/31/23 | | | | |
| Company | Ticker | $ | | P | % week | % Perf | P | % week | YTD % | | |
| | | | | | | | | | | | |
| CRSPR Therap | CRSP | 49.61 | -25 | 55.27 | 4.72 | -15 | 45.23 | 4.14 | 11.27 | | |
| or Intellia | NTLA | | | | | | | | | | |
| Cryoport | CYRX | 21.75 | -42.34 | 25.24 | 9.41 | -33 | 24 | 5.59 | 38.33 | | |
| Evolent Health | EVH | 30.83 | 13.74 | 31.96 | 2.21 | 17.91 | 32.45 | 6.05 | 15.56 | | |
| Geron | GERN | 3.19 | 9.24 | 3.22 | 3.59 | 10.27 | 2.17 | -6.87 | -10.33 | | |
| Hologic | HOLX | 79.66 | 22.41 | 84.68 | 2.28 | 30.14 | 80.7 | 1.89 | 7.87 | | added |
| Pacific Biosci | PACB | 11.29 | 55.68 | 11.58 | -1.7 | 59.67 | 11.58 | 20.5 | 41.56 | | |
| Quidel/Ortho | QDEL | 88.13 | -11.56 | 89.7 | 3.93 | -9.98 | 89.09 | 2.31 | 3.99 | | added |
| Supernus | SUPN | 40.3 | 12.3 | 41.61 | 2.29 | 15.95 | 36.23 | 1.29 | 1.57 | | |
| Veracyte | VCYT | 24.89 | 39.43 | 26.67 | 2.46 | 49.41 | 22.3 | 1.5 | -6.03 | | |
| SPDR Biotech | XBI | 86.99 | 14.75 | 90.39 | 1.12 | 19.24 | 76.21 | 2.72 | -8.18 | | sold 80 |
| | | | | | | | | | | | |
| wildcard | | | | | | | | | | | |
| Invitae | NVTA | 2.555 | – | 2.62 | 3.15 | 0.67 | 1.35 | -4.65 | -27.42 | -16.38 | |
| | | | | | | | | | | | |
| ETF Comparison | | | | | | | | | | 1 yr perf | |
| iShares CoreS&P | IJR | | | | | | 96.7 | 3.7 | 2.18 | -10.36 | |
| iShares Russell | IWM | | | | | | 178.4 | 3.85 | 2.32 | -13.09 | |
| iShares BIO | IBB | | | | | | 129.16 | 2.61 | -1.62 | -0.87 | |
| NASDAQ-100 | QQQ | | | | | | 320.93 | 3.23 | 20.52 | -11.48 | |
| HealthcareSPDR | XLV | | | | | | 129.46 | 1.7 | -4.7 | -5.5 | |
| Energy SPDR | XLE | | | | | | 82.83 | 6.34 | -5.3 | 8.36 | |
| Semis | SMH | | | | | | 263.19 | 3.37 | 29.69 | (2.45) | |
---
More By This Author:
Can Healthcare Stocks Survive Macro Headwinds?
Small Cap Biotechs Slammed By SVB Collapse
Healthcare Is Lagging But Biotech Offers Good Potential For Value And Trading