5 Top-Ranked ETFs To Bet On After An Encouraging May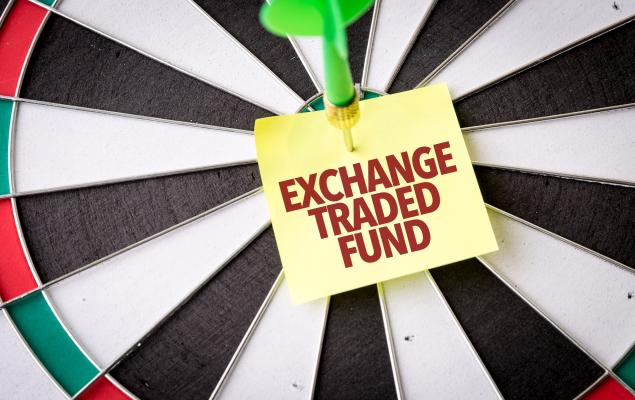 Image: Shutterstock
Wall Street had a decent run on the bourses in May despite intensifying concerns about the rising inflation levels. The Dow Jones Industrial Average rose 1.9% last month. Moreover, there was a 0.6% increase in the S&P 500 Index during May.
Both the broader indices saw their fourth straight positive month. Moving on, the small-cap index Russell 2000 climbed 0.1% in the same period witnessing its eighth consecutive positive month. The index also saw its longest monthly win streak since 1995.
However, the tech-heavy Nasdaq composite slid 1.5% on inflation concerns. Notably, a dovish Fed, strong corporate earnings data, and an accelerated coronavirus vaccine rollout kept investors optimistic about a faster U.S. economic growth recovery.
Encouragingly, the pandemic seems to be getting under control in the United States. The decline in the number of coronavirus cases led to a bullish sentiment among the market participants toward a speedy reopening of the U.S. economy. Further, the latest public health guidelines issued by the CDC relaxed restrictions on wearing masks at indoor and at public gatherings. Per a CNBC article, the new recommendations suggest that completely vaccinated people do not need to wear masks or maintain a six-feet distance from others during indoor or outdoor activities.
Buoying optimism, President Joe Biden recently announced his vaccination goals. He aims at administering at least a single dose of coronavirus vaccine to 70% U.S. adults along with getting 160 million adults completely immunized by Jul 4, according to a CNBC report.
Moreover, a change in consumer behavior and shopping patterns is being clearly observed as Americans are visiting stores for shopping merchandise like new clothes, which signal the return of normalcy. Large retailers like Walmart (WMT), Target (TGT), Home Depot and Macy's have been gaining from the gradual resumption of economic activities.
Notably, the manufacturing industries that were doing well during the pandemic are still maintaining their impressive performances. Per the Fed's recently-released data, the total industrial production inched up 0.7% in April. Also, there was a 0.4%, 0.7%, and 2.6% rise, respectively, in the manufacturing output, mining, and utilities production.
Disclaimer: Neither Zacks Investment Research, Inc. nor its Information Providers can guarantee the accuracy, completeness, timeliness, or correct sequencing of any of the Information on the Web ...
more