Crypto Gets Crushed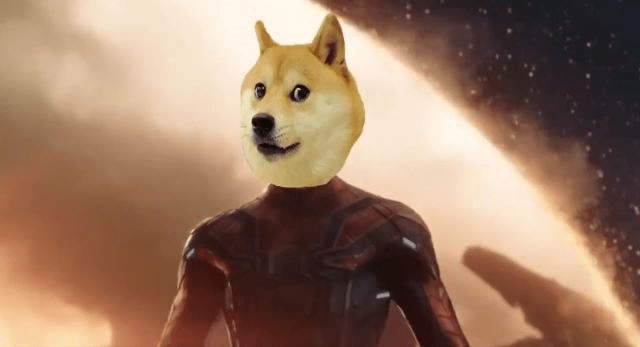 Screen grab from another Marvel Avengers Endgame meme, this one featuring cryptocurrencies.
Summoning The Crash?
In our previous post (How The Next Crash Happens), we speculated that a crash in Bitcoin might trigger the next market crash. Bitcoin and most of the next-largest cryptocurrencies promptly dropped double digits.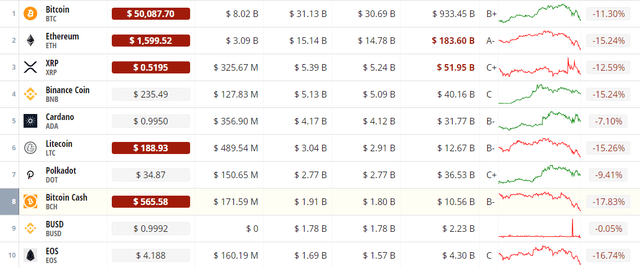 Screen capture via Crypto Compare.
Sorry about that.
Let's recap our argument for why a Bitcoin crash was on our radar, why we thought one might lead to a market crash. Then we'll look at how our hedged portfolio exposed to Bitcoin-related names handled Monday's crypto drop. We'll close by presenting our system's current take on Bitcoin-related names as of Monday's close.
Why A Bitcoin Crash Was On Our Radar
Time will tell if this was just a pullback or the beginning of a big Bitcoin crash. But as we mentioned last time, our Twitter correspondent Anatoly Karlin's recent prediction of a big Bitcoin "long winter" caught our attention for two reasons.
First, Karlin, unlike, say, Peter Schiff, is a long-term Bitcoin bull.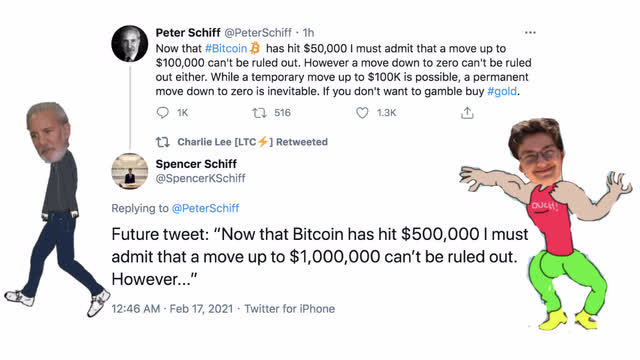 Chad Spencer Schiff trolling his Virgin dad (meme via Bitcoin Meme Hub).
And, second, because Karlin's predictions about COVID-19 last year were prescient. We quoted the physicist/anthropologist Gregory Cochran in our first warning about the novel coronavirus last year.
But we quoted Anatoly Karlin's post ("Corona Will Kill Millions And Crater The World Economy") in our second COVID warning.
And considering that Corona has killed nearly 2.5 million globally, and, according to a Statista estimate, caused a 4.5% contraction in global GDP in 2020, Karlin was on target about it. Hence our attention to his Bitcoin warning.
How Bitcoin Could Lead To A Market Crash
In a nutshell, if enough large companies put Bitcoin on their balance sheets and then the Bitcoin long winter hit: