How The Next Crash Happens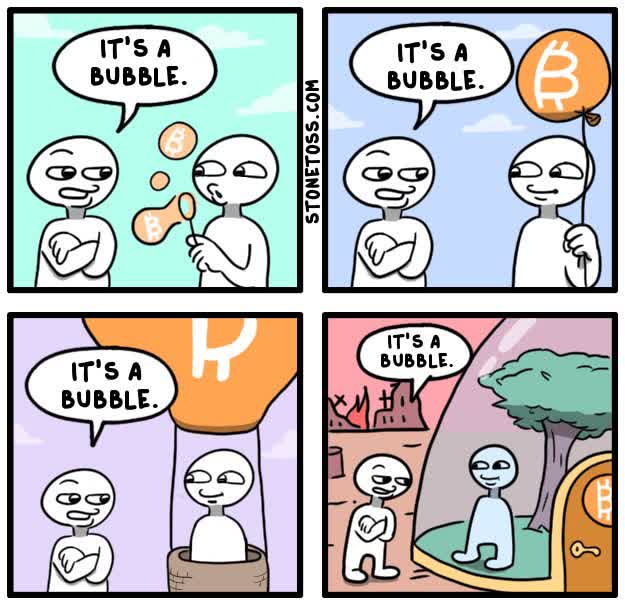 Stonetoss mocks Bitcoin bears.
What Might Cause The Next Crash
We've been thinking recently about market crashes and what might cause the next one. Our speculation at this point is that broader adoption of Bitcoin, followed by a crash in Bitcoin prices, could lead to the next market crash. Our Twitter correspondent Anatoly Karlin's recent prediction of a Bitcoin crash caught our attention for two reasons.
First, Karlin, unlike, say, Peter Schiff, is a long-term Bitcoin bull.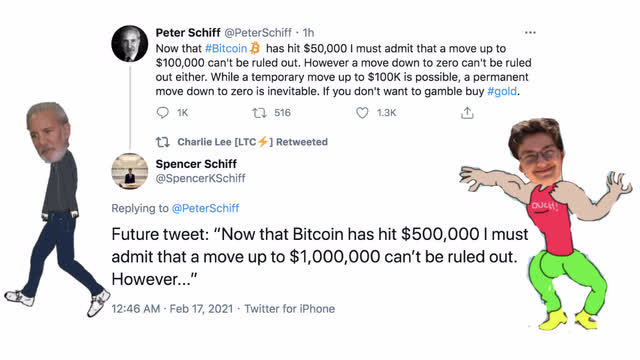 Chad Spencer Schiff trolling his Virgin dad (meme via Bitcoin Meme Hub).
And, second, because Karlin's predictions about COVID-19 last year were prescient.
The Crash Last Time
We wrote a couple of posts last year warning investors to hedge in light of the novel coronavirus. The first we wrote before the crash started,
And the second we wrote a couple of weeks later,
In that second one, we linked to Anatoly Karlin's post ("Corona Will Kill Millions And Crater The World Economy"). So far, Corona has killed nearly 2.5 million globally, and, according to a Statista estimate, caused a 4.5% contraction in global GDP in 2020. So as in the old E.F. Hutton commercials, when Karlin talks, we listen.
Listening To Smart Bitcoin Bears Too
By "smart bears" there we mean successful investors who happen to be bearish on Bitcoin, not perma-bears or financial journalists who have been calling Bitcoin a bubble since they first heard about it. Two come to mind here. The first is Michael Burry. In a recent post ("Why You Didn't Hear About GameStop Until Too Late"), we wrote that Burry was arguably the greatest investor of his generation, having shorted the mortgage bubble in the aughts and then invested in the GameStop short squeeze last year. Since then, we've learned Burry exited before the January 2021 blow-off top in GameStop, but still a great trade nevertheless. He made a good point about Bitcoin here, about how sovereign governments will zealously defend their currencies.