Crypto Versus Commodities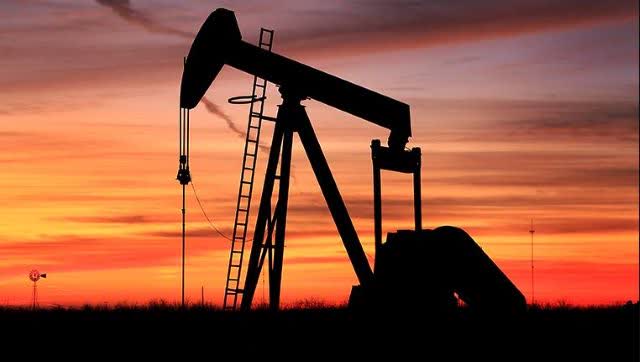 An oil derrick at dusk. Image via Laredo Petroleum.
Crypto Versus Commodities
In a recent post (Too Much Crypto, Not Enough Stuff), we mentioned there was a surfeit of cryptocurrencies, but not enough commodities to power the real economy:
According to CoinMarketCap.com, there are currently 9,888 different crypto currencies. While so much money and brainpower has poured into this new class of intangibles, the world economy is apparently running low on all sorts of tangibles. Bloomberg's Big Take on Monday was that "the world is suddenly running low on everything".
We mentioned that one of the commodities Bloomberg said the world was running low on was coffee and that the ETN tracking Bloomberg's coffee index happened to be one of our system's top ten names at the time.
In a nice bit of synergy, Bloomberg licenses its commodity indexes to the sponsors of exchange traded products. So not only does it report on rising commodity prices, but it also profits from them. Coincidentally, one of those exchange traded products, the iPath Series B Bloomberg Coffee Subindex Total Return ETN (JO) was one of our system's top ten names on Monday.

Screen capture via Portfolio Armor on 5/17/2021.
Note too, that the Direxion Daily S&P Oil & Gas E&P Bull 2X ETF (GUSH) was in our top ten then. Back to that in a moment, but first, let's address another connection between commodities and crypto.
Crypto Isn't Just Diverting Brainpower
Flash forward to June and per CoinMarketCap, the number of cryptocurrencies has grown from 9,888 to 10,211. Crypto isn't just diverting brainpower from efforts to produce more commodities; it's also, via ransomware, making commodities scarcer, and more expensive. First, we had the cyberattack on the Colonial Pipeline, and now the attack on JBS, one of America's largest meatpacking plant operators.
Disclaimer: The Portfolio Armor system is a potentially useful tool but like all tools, it is not designed to replace the services of a licensed financial advisor or your own independent ...
more