Will Shiba Inu Coin Reach 50 Cents?
Shiba Inu is up over 300% in less than a month. That has crypto investors wondering if the Shiba Inu coin can reach the $0.50 milestone sooner than later.
And we'll show you the answer.
From that past September to early October, the cryptocurrency gained 320% and pushed its way into the top 20 best-performing cryptos. But despite this drastic climb higher, the crypto isn't going to hit $0.50 anytime soon.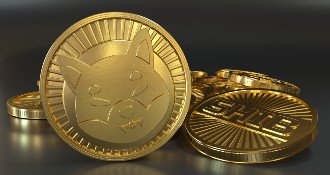 In fact, it isn't even likely to reach that milestone over the next five years.
That's because much of its rise is spurred on by hype. We saw the same thing with Dogecoin (DOGE), the meme-spired crypto championed by Elon Musk, when it rocketed 11,000% during the peak of its hype. The coin was never intended to hold its value. It was created as a joke and meant to be traded for fun.
To get a better idea of where SHIB falls, let's take a closer look at the crypto it was intended to take on...
Shiba Inu Coin: Is It a "Dogecoin Killer"?
Both cryptocurrencies were inspired by Shiba Inus, a Japanese dog breed that became known for the "doge" memes that circulated around the Internet. While Dogecoin was created as a joke by two software engineers back in 2013 based on that meme, Shiba Inu Coin (or Shiba Token) was based off Dogecoin. That makes it something of a joke inside of a joke.
Yet neither saw popular appeal until the past year or so, thanks in part to Musk's tweets back in May. And while SHIB might've been able to gain 1,993,575% in recent months, it still has a ways to go to catch Dogecoin - even if the anonymous creator intended it to be a "Dogecoin killer."
DOGE might've peaked at $0.74 back in May, but it has since traded around $0.22 or so. It's hard to say if it will ever break $1. And that's not just because of fading interest.
Unlike Bitcoin, which some companies offer as payment in place of a traditional salary, or Ethereum, which can be used to buy real estate on website like Propy, DOGE and SHIB lack any real-world utility.
Disclaimer: Any performance results described herein are not based on actual trading of securities but are instead based on a hypothetical trading account which entered and exited the suggested ...
more