Trust & The Bottom Line
Why should companies build trust into their DNA as well as their daily business agenda?
This is why!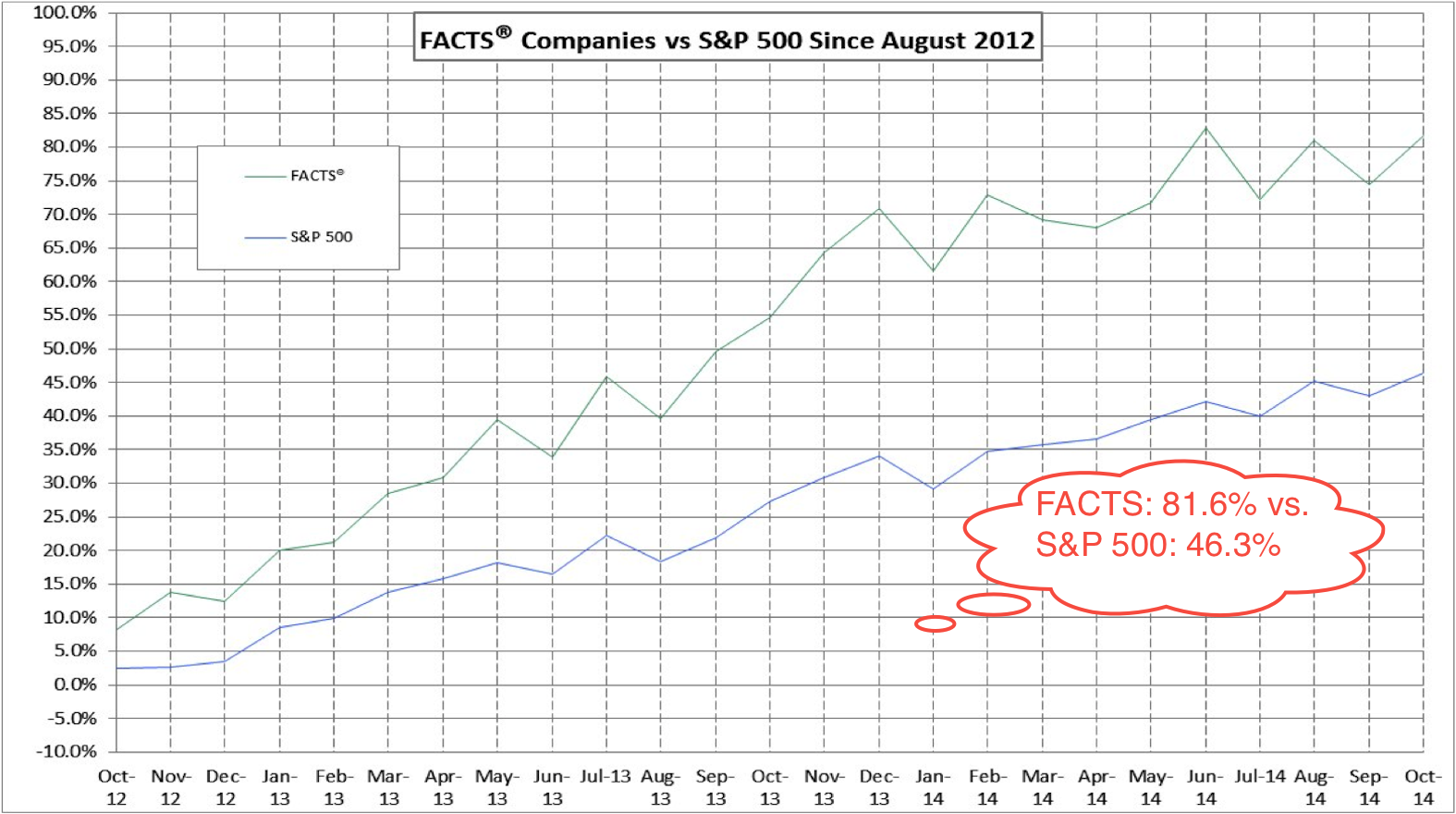 Trust Across America-Trust Around the World, via its FACTS® Framework has developed and refined a unique model that has been tracking the performance of the most trustworthy public companies since 2010. Every six months we update our results and share them publicly. The model continues to support the "bottom line" business case for trust. We began producing the chart above in August 2012. Since then, the most trustworthy companies have registered an 81.6% return vs. the S&P's 46.3%.
And still the daily headlines explode with countless stories about bad corporate behavior and the ongoing distrust of business. The word "trust" is rarely uttered by senior managers until they attempt to minimize the fallout from the latest corporate crisis. And what is usually the root cause of the crisis? Low trust, and the failure of senior leadership to place trust on its agenda. If it sounds like a vicious cycle it is, and certainly no way to reverse decades of declining trust in business.
Combine the chart above with the following data and The Case for Trust becomes increasingly difficult to ignore.
The Hard Costs of Low Trust
Gallup's research (2011) places 71% percent of U.S. workers as either not engaged or actively disengaged.

The disengaged workforce (Gallup, August, 2013) is costing the US economy $450-550 billion a year, which is over 15% of payroll costs.

The Washington Post reported that "the federal government imposed an estimated $216 billion in regulatory costs on the economy (in 2012), nearly double its previous record."
The cost of the tort litigation system alone in the United States is over $250 billion. – or 2% of GDP (Forbes, January 2012)
The six biggest U.S. banks, led by JP Morgan Chase & Co. and Bank of America Corp. have piled up $103 billion in legal costs since the financial crisis (Bloomberg, August 2013)