The Dream Team Disruptors - Einstein's In Biopharma 2020-2021
The Dream-Team trailblazing within COVID-19 First Generation Vaccine [FGV] Candidates and the Second-Generation Vaccine [SGV] Candidates as Exosomes by Dr. Stephen Gould of John Hopkins in collaboration with Capricor Therapeutics CAPR.
Many of the First-Generation Vaccines have entered late-stage phase 3 or final clinical testing/trials reaching around 70%-95% efficacy in achieving N and S Spike T-Cell Protection against COVID-19 Virus before either of them getting Final FDA Emergency EUA Approval Status.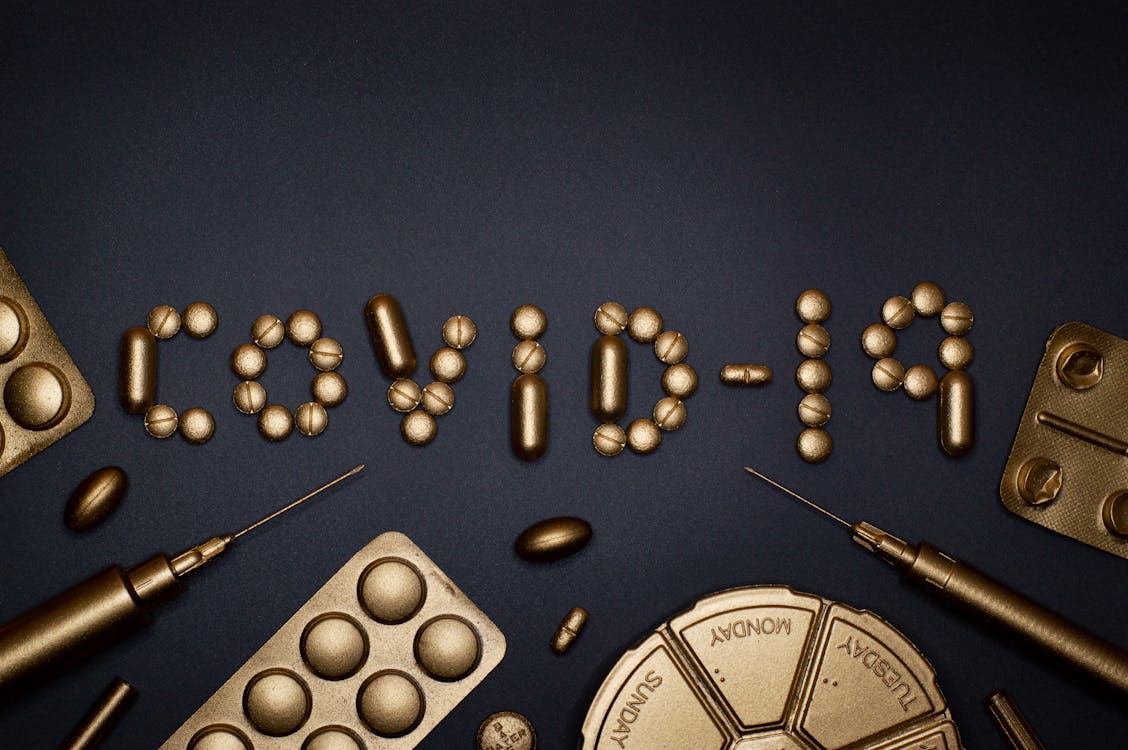 Image Source: Pexels
Our learning curve on how long these FGV's protection will last or how often people might need boosters is the signal we know many around the world will not get or take the offered FGV's. We know though, Capricor Therapeutics CAPR unique exosome-based mRNA second-generation vaccine SGV delivery platform is a novel type of SARS-CoV-2 potential vaccine being developed to aid in the worldwide fight against this virus, which continues to plague the world," said Dr. Linda Marban, Ph.D., CEO of Capricor.
She stated "Exosomes are the body's own drug delivery vehicle, produced by all cells, abundant in all biofluids, and demonstrated to be safe by decades of transfusion and transplantation medicine. This study represents a major step forward for our joint effort to develop exosome-based therapeutics. Furthermore, it highlights the ability in this SGV, the ability of our exosome-based RNA delivery platform to deliver more multiple Spike-Proteins including the important E, M, N, and S Spike-Proteins mRNAs T-Cell responses lasting longer than two years, especially those 30 years old or older and/or with co-morbidity identified; supports reasons for getting vaccinated in that Capricor mRNA vaccine may last for the lifetime of those getting this type of vaccine candidate developed with the Exosomes platform by Dr. Stephen Gould in collaboration with CAPR.
We feel these following biopharmaceutical plays are paramount in the battle against the Inflammatory Cytokines and regulation of the immune response. The current understanding of COVID-19's later stages with patients hospitalized or infected with Virus Plague sent the world, in later stages, are thought to be suffering this cytokine storm is overload mode.
It triggers the Autoimmune system in a lot of males, like if they are stricken with Lupus LSE type autoimmune disorders that goes and attacks many of the bodies organs, as documented throughout the world documenting institutions. The interaction in overstimulation of the immune system due to COVID-19, the disruptions it causes patients body generates the severity with the release in overwhelmed and pro-inflammatory molecules. This immune response may become excessive and pathological, inducing ARDS, multi-system organ failure and death. Following patients who were discharged from Lima, Peru, the study helped explain why so-called "long-haulers" continue to experience symptoms long after the virus has left their bodies.
Investors gaining this prior mentioned insight—are well on their way to greater capital gains with our found COVID-19—Dream-Team Disruptors. These Disrupters, we have brought to the forefront with Mesoblast LTD MESO in collaboration with Novartis NVS with their manufacture and commercialization of its blockbuster disrupter battling ARDS with mesenchymal stromal cell (MSC) product candidate, remesternceI-L.
We have in our past published articles, stated Capricor CAPR having significant success for with CAP-1002 for those under the attack within their long-term cardiac system effected by the virus. This same cardiac and kidney effects by COVID-19 are well documented in combating these Cytokine-Storm multi-organ damage in their phase IIb study/trials with Arca Biopharma ABIO drug AB201 is used for Associated Coagulopathy.
Important to gain early entry with CytoDyn CYDY as reported today, November 23, 2020 announcement by CytoDyn as they are working diligently with the FDA to initiate its Phase III COVID-19 patients defined as, "Long-Hauler" Trial, with more than 293 patient/volunteers wanting to enroll to date. CytoDyn has a late-stage biotechnology company developing its drug Vyrologix (leronlimab-PRO 140), a CCR5 antagonist with the potential for multiple therapeutic indications. CytoDyn is another potent Regeneron REGN and Pfizer's PFE Antibody Cocktail candidates.
The last more hidden COVID-19 solution is a critical needed COVID-19 Disrupter producing the results for choosing the treatment antibiotics and all the other concerns physicians need in a 24-hour quick turn-around capacity as provided by Accelerate Diagnostics AXDX and not the usual 48 to 72 hours these needed lab-results can cause patients with COVID-19 to suffer death.
"It's reasonable bet, but still a gamble that protection may only last for two or three months or a year," said Dr. Paul Offit, member of the Food and Drug Administration FDA panel that is likely to review the vaccine candidates submitted for EUA approval in December. Normally, vaccines aren't licensed until they can protect for a year or two. Some scientists have stated warnings for keeping an eye out for rare effects such as immune enhancement, severe illness brought on by a virus's interaction with immune particles in some vaccinated persons, said Dr. Walt Orenstein, a professor of medicine at Emory University and former director of the immunization program at the Centers for Disease Control and Prevention.
Furthermore, it's critical in gathering understanding if these current FGV's will protect the most vulnerable? The current information out of Pfizer PFE, Moderna MRNA, AstraZeneca AZN, and Johnson and Johnson JNJ, they did not disclose what percentage of its trial volunteers are in the groups most likely to be hospitalized or to die of COVID-19--including people sixty-five and older and those with diabetes or obesity.
This is a key point because many vaccines, particularly for influenza, may fail to protect the elderly though they protect younger people. "How representative is those within the results reported to date of the overall population, especially those most at risk?" asked Dr. Orenstein.
When getting into the deeper FGV's under development by Novavax and Sanofi, could be better for the elderly, Dr. Offit noted. Furthermore, the more important SGV's coming out from Capricor CAPR VLP and mRNA starting early December 2020 or January 2021, Phase I/II Trials.
These Einsteinian Dream-Teams are succeeding under the unprecedented success of U.S. Operation Warp Speed under the Direction and Administration of President Donald Trump Executive Actions.
Because President Trump established Operation Warp Speed, many of these phase III Vaccines have met with an average of 90%-95% safety and effective ranges reaching 1 to 2-year protection from COVID-19. These are significant breakthrough results within these multiple Biopharma Developers.
Currently, all these Biopharma Developers' starting with First Generation Vaccine [FGV] COVID-19 protection, include Pfizer PFE, Moderna MRNA, AstraZeneca AZN, Inovio INO, Novavax NVAX, Dyanvax DVAX, and Johnson and Johnson JNJ (looking for FDA and EU emergency approval granted) for each of their Vaccine Candidates.
These Biopharmaceutical Developers are currently filing with the FDA, with anticipation building for an Emergency Use Authorization [EUA] in the United States and eventually across the EU and other countries' regulatory agencies.
What are the pros and cons of the different vaccine modalities in the discovery and clinical development of FGV's and SVG's?
And what issues related to regulatory oversight, manufacturing, and distribution are likely to be important in the rollout of FGV's and SGV's a COVID-19 vaccines?
Dr. Stephen Gould of John Hopkins has achieved an extraordinary and vast significant Second-Generation Vaccine [SGV] candidates having a more in-depth spectrum of achieving higher spectrum spans in the Spike-Proteins, giving in many instances, life-time protection against COVID-19 Plague including many other virus strains, diseases, and influenzas moving forward.
We are still amazed at the unprecedented success of developing the Novel COVID-19 treatment when it has long stood, there is NO VACCINE has ever been developed against any human coronavirus till announced by Pfizer and Moderna over the past weeks. We know prior to Moderna and Pfizer, there we're only good coronavirus vaccines for chickens and pigs. Although both SARS-CoV-1 and SARS-CoV-2 trigger a strong immune response in most people, several studies have shown that antibody titers in those recovering from the virus decline within a few months of infection.
This observation may not be surprising — if a person has successfully fought off the infection, you would expect their antibodies to drop to a lower, baseline level. So, it is essential to run deeper phase 3 safety and efficacy studies of vaccines to gain a deeper understanding of the immune responses generated to assess which vaccines confer protection against COVID-19, both to avoid infection (namely, via induction of strong mucosal immunity) and to prevent shedding in what period is vaccine remains in effect.
We know today, it is likely that memory T cells and B cells contribute to long-term immunity and protection. Happily, we are in an era of unprecedented capacity to assess the immune response as well documented by the FDA and EUs Agency Emergency Approvals. We have seen and read the UK government's Vaccine Task Force [VTF] is investing in building standardized, accredited assays, including quantitative high-throughput spike [S] protein ELISAs [enzyme-linked immunosorbent assays], live viral neutralization assays, and T-cell assays to quantify antibody and cellular immune responses to gain a better understanding of which elements of the immune response are necessary for protection and to help define immune correlates of protection.
The success story of diagnostic providers such as Accelerate Diagnostics stands out for science in developing the need for quick turn-around for choosing the treatment cocktails for admitted and discharged COVID-19, infected patients. We are prayerfully hoping, Accelerate Diagnostics is being adopted by many hospitals throughout the United States and other hospital systems throughout other countries, as filed with their recent Emergency EUA Approval by the FDA for Accelerate Diagnostics AXDX in September 2020, their quick 24-hour critical turn-around results for the active treating physicians in those infected and admitted into our hospitals.
This Dream-Team Disrupter is a momentous change in how the treating physicians can quickly adapt in which anti-biotics and other COVID-19 or Influenza causing a patient in failing in responding to the doctors intended anticipated positive or further negative response to the current treatment protocols being used.
We see Accelerate forecast to grow 68.69% - 135% with AXDX volatility over the past 3 months, typically moving +/- 8% a week. the fair-price value is between $12-$16 dollars a share M&A price-target near $41 dollars a share.
In fact, the Dream-Team true Disrupters are the Biopharma developers like Mesoblast LTD MESO with their quite successful Phase 2/3 moving trials/studies for ARDS due to COVID-19 origins. In the most recent filing with the SEC, they reported their intentions moving forward under FDA and EU continued approval status of studies bringing with incorporating under licensing agreements with the large Biopharma Novartis AG NVS announced the following:
November 19, 2020 05:16 PM ET (BZ Newswire) -- News
NEW YORK, Nov. 19, 2020 (GLOBE NEWSWIRE) -- Mesoblast Limited (Nasdaq: MESO, ASX: MSB))))), today announced that it has entered into an exclusive worldwide license and collaboration agreement with Novartis NVS for the development, manufacture, and commercialization of Mesoblast's mesenchymal stromal cell (MSC) product remestemcel-L, with an initial focus on the development of the treatment of acute respiratory distress syndrome (ARDS), including that associated with COVID-19.
While on the web-cast call with Mesoblast Chief Executive Dr. Silviu Itescu, he stated: "Our collaboration with Novartis will help ensure that remestemcel-L could become available to the many patients suffering from ARDS, the principal cause of mortality in COVID-19 infection. This agreement is in line with our corporate strategy to collaborate and partner with world-leading major pharma companies to maximize market access for our innovative cellular medicines."
The demonstrated ability of Novartis to rapidly move from clinical to commercial scale with cell-based therapies will play a role in the successful development and potential commercialization of remestemcel-L, as will the two decades of experience Novartis has in delivering first-in-class products that address areas of unmet respiratory need.
ARDS is an area of significant unmet need, with a high mortality rate despite the current standard of care, which includes prolonged ICU treatment and mechanical ventilation. As the potential first ARDS therapy, remestemcel-L will be evaluated to treat this deadly condition and improve outcomes. Remestemcel-L is currently being studied in COVID-19-related ARDS in an ongoing 300-patient Phase 3 study, where even with maximal existing therapies, mortality is estimated to be even higher. Novartis intends to initiate a Phase 3 study in non-COVID-19-related ARDS after the anticipated closing of the license agreement and successful completion and outcome of the current study
Putting a fundamental frame for investors, we see growth over the next 2-5 years for Mesoblast, we see about 78%-135% moving forward. This brings MESO near-term price target as just posted by HC Wainwright on November 20 placing the stock as a buy with $20 dollars estimate. The M&A value Mesoblast can range from $41-$79 dollars a share.
COMING HURDLES and SUMMARY
Virus variation may prove challenging to the interpretation of these immune responses, and these responses may vary by different age groups. We are also seeking, like the efforts by Dr. Stephen Gould, a second-generation vaccine that may elicit a greater breadth of the immune response, including mucosal immunity and induction of T-cell responses against a broader set of viral antigens beyond SARS-CoV-2 N and S protein.
Interviewed Larry Corey: Only vaccine trials themselves with an assessment of some threshold of immune protection will define what type and levels of vaccine-induced immunity are needed to achieve protection from either SARS-CoV-2 infection or disease. Natural infection cohorts can give potential targets to consider achieving immunity, but all the initial vaccine candidates now are designed to induce immune responses to the S protein and not to the panoply of antigens associated with natural infection. Persons with severe disease tend to develop antibodies sooner and at a higher magnitude than those with the mild disease — an observation made with both SARS-CoV-1 and SARS-CoV-2.
Interviewed John Moore: Immunity to the common cold coronavirus's wanes with time, such that people become reinfected after about a year (both naturally and in long-ago virus-challenge experiments). Antibody titers to SARS [severe acute respiratory syndrome] and MERS [Middle East respiratory syndrome] also decrease significantly over time, but extraordinarily little was ever learned about immune memory to those viruses, and T-cell responses were rarely studied1. It's going to be particularly important to monitor convalescent COVID-19 patients, particularly those with mild disease and low-level antibody titers, to see when reinfections do become more common. Now, we're hearing only rare and sometimes controversial anecdotes. What's the duration and extent of immune memory? What antibody and T-cell measurements are associated with any reinfections that are well documented?
Interviewed Rino Rappuoli: The work on SARS and MERS vaccines showing good protection in animal models increase our confidence that vaccines that have been developed by our First-Generation Vaccine Developers/Pioneers for SARS-CoV-2 will be possible. The data suggest that serum neutralizing antibodies are sufficient to protect from infection. The importance of serum neutralizing antibodies is also confirmed by the experience of treating COVID-19 patients with plasma from convalescent patients, showing an impact on clinical disease and on viral load. Several studies on human monoclonal antibodies derived from memory B cells from COVID-19 convalescent patients also confirmed in animal models that neutralizing antibodies protect from infection and improve the disease outcome.
We hope this helps define the investing landscape moving forward. We also hope and pray this information contained within our efforts will help many families and advocates fight for every patient infected with COVID-19 survive. Will give one last stock to keep on your radar. The biopharma company is Spectrum Pharmaceuticals SPPI with their late-stage small lung cancer drug candidate looking forward with FDA giving them approval once they travel to South Korea manufacturing facility.