E

The Dream Team Disruptors - Einstein's In Biopharma 2020-2021
The Dream-Team trailblazing within COVID-19 First Generation Vaccine [FGV] Candidates and the Second-Generation Vaccine [SGV] Candidates as Exosomes by Dr. Stephen Gould of John Hopkins in collaboration with Capricor Therapeutics CAPR.
Many of the First-Generation Vaccines have entered late-stage phase 3 or final clinical testing/trials reaching around 70%-95% efficacy in achieving N and S Spike T-Cell Protection against COVID-19 Virus before either of them getting Final FDA Emergency EUA Approval Status.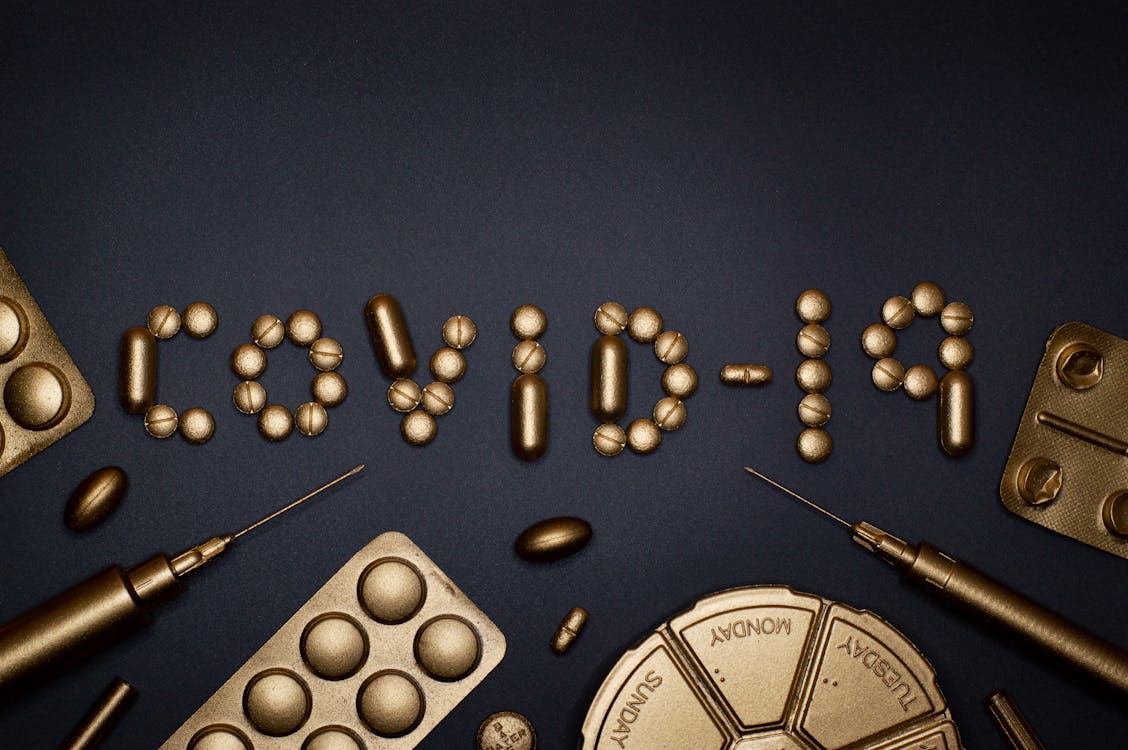 Image Source: Pexels
Our learning curve on how long these FGV's protection will last or how often people might need boosters is the signal we know many around the world will not get or take the offered FGV's. We know though, Capricor Therapeutics CAPR unique exosome-based mRNA second-generation vaccine SGV delivery platform is a novel type of SARS-CoV-2 potential vaccine being developed to aid in the worldwide fight against this virus, which continues to plague the world," said Dr. Linda Marban, Ph.D., CEO of Capricor.
She stated "Exosomes are the body's own drug delivery vehicle, produced by all cells, abundant in all biofluids, and demonstrated to be safe by decades of transfusion and transplantation medicine. This study represents a major step forward for our joint effort to develop exosome-based therapeutics. Furthermore, it highlights the ability in this SGV, the ability of our exosome-based RNA delivery platform to deliver more multiple Spike-Proteins including the important E, M, N, and S Spike-Proteins mRNAs T-Cell responses lasting longer than two years, especially those 30 years old or older and/or with co-morbidity identified; supports reasons for getting vaccinated in that Capricor mRNA vaccine may last for the lifetime of those getting this type of vaccine candidate developed with the Exosomes platform by Dr. Stephen Gould in collaboration with CAPR.
We feel these following biopharmaceutical plays are paramount in the battle against the Inflammatory Cytokines and regulation of the immune response. The current understanding of COVID-19's later stages with patients hospitalized or infected with Virus Plague sent the world, in later stages, are thought to be suffering this cytokine storm is overload mode.
It triggers the Autoimmune system in a lot of males, like if they are stricken with Lupus LSE type autoimmune disorders that goes and attacks many of the bodies organs, as documented throughout the world documenting institutions. The interaction in overstimulation of the immune system due to COVID-19, the disruptions it causes patients body generates the severity with the release in overwhelmed and pro-inflammatory molecules. This immune response may become excessive and pathological, inducing ARDS, multi-system organ failure and death. Following patients who were discharged from Lima, Peru, the study helped explain why so-called "long-haulers" continue to experience symptoms long after the virus has left their bodies.
Investors gaining this prior mentioned insight—are well on their way to greater capital gains with our found COVID-19—Dream-Team Disruptors. These Disrupters, we have brought to the forefront with Mesoblast LTD MESO in collaboration with Novartis NVS with their manufacture and commercialization of its blockbuster disrupter battling ARDS with mesenchymal stromal cell (MSC) product candidate, remesternceI-L.
We have in our past published articles, stated Capricor CAPR having significant success for with CAP-1002 for those under the attack within their long-term cardiac system effected by the virus. This same cardiac and kidney effects by COVID-19 are well documented in combating these Cytokine-Storm multi-organ damage in their phase IIb study/trials with Arca Biopharma ABIO drug AB201 is used for Associated Coagulopathy.
Important to gain early entry with CytoDyn CYDY as reported today, November 23, 2020 announcement by CytoDyn as they are working diligently with the FDA to initiate its Phase III COVID-19 patients defined as, "Long-Hauler" Trial, with more than 293 patient/volunteers wanting to enroll to date. CytoDyn has a late-stage biotechnology company developing its drug Vyrologix (leronlimab-PRO 140), a CCR5 antagonist with the potential for multiple therapeutic indications. CytoDyn is another potent Regeneron REGN and Pfizer's PFE Antibody Cocktail candidates.