HH

The Continued Sorry Math Of Bonds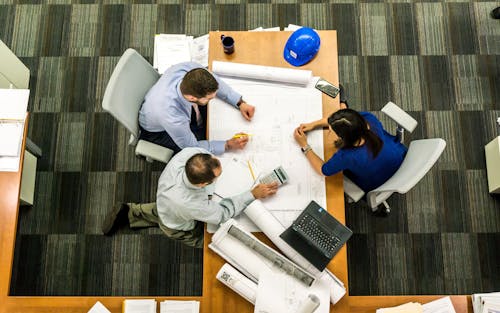 Last week an investor asked us what he should do with his bond portfolio.
We started with a monthly newsletter in January 2010, which over the years evolved to a twice-weekly blog. The poor outlook for bonds has been a regular topic almost from the beginning. Through descriptions such as "returnless risk" and "pigmy yields" we have sought to convince investors what a losing proposition they face in fixed income. The partners of SL Advisors have not personally held any bonds since the firm was founded in 2009.
In a blog post in October 2011 (see The Sorry Math of Bonds) we made the case for replacing a bond portfolio with a 20/80 barbell of stocks and cash. Back then the 2% dividend yield on the S&P500 was close to the yield on ten-year treasuries. The logic of preferring stocks is that their dividends grow over time, and their tax treatment is better. These two features mean that the investment return on $100 in a ten-year bond yielding 2% can be achieved with a lot less in stocks – we suggested $20 back then, with the rest sitting in treasury bills. It's not complicated to build a model comparing the two – the most sensitive assumption is that dividend yields are unchanged at the end of the ten-year investment horizon.
Other blog posts on the topic include A New Approach to Bonds, Stocks Are the Cheapest Since 2012 (see 3rd and 4th charts) and Stocks Are Still A Better Bet Than Bonds (see 4th chart).
Naturally, our response to this investor's question was to dump bonds and create a bond-like portfolio of stocks and cash. We've been recommending this for over a decade.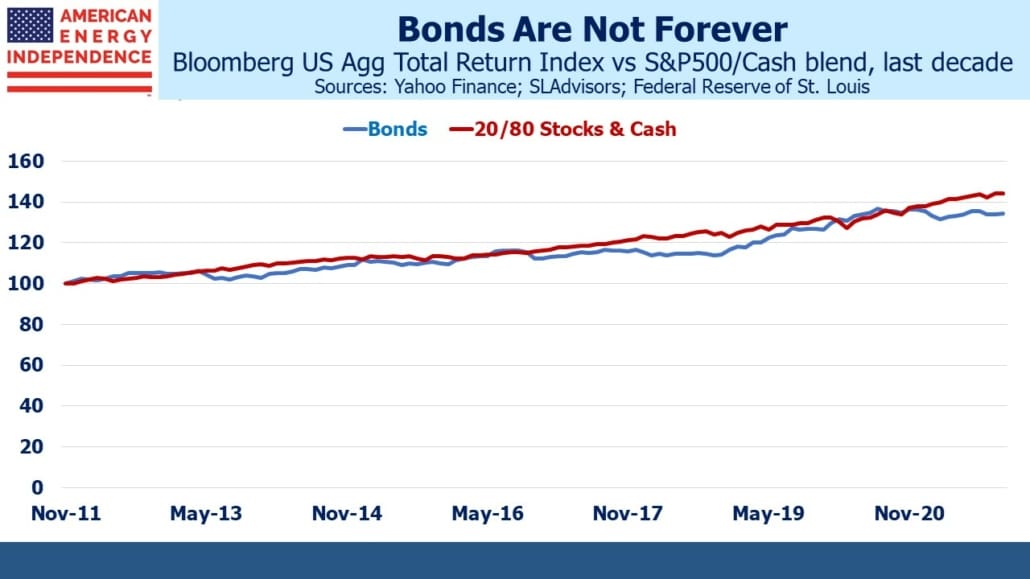 The charts show how this approach has worked. Since November 2011, bonds (defined as the iShares Core U.S. Aggregate Bond ETF, AGG, which tracks the Bloomberg US Agg Total Return Index) have returned 3.0% p.a. This is considerably better than we would have predicted a decade ago and not something investors should expect over the next ten years. The S&P500 returned 16.2% p.a. over the same period. The 20/80 portfolio delivered 3.7% p.a., assuming the cash portion was invested at the Fed Funds effective rate. Cash didn't always earn close to 0% over the past decade. Next year cash balances should once again start to receive a modest return.