EC

Not Surprisingly, It Wasn't Italy
It's so obscure now, I actually had to go back and reread what was going on there at the time. On May 29, the mainstream consensus was how Italian populists were screwing up Europe. Global bond markets were supposed to be selling off, massacred as global recovery took hold. Instead, worldwide the most liquid, safe instruments had been hugely bid for several weeks culminating with heavy buying on that particular day.
The new Italian government had tried to appoint eurosceptic Paola Savona as Finance Minister, a nomination which immediately triggered an EU backlash from Brussels. Giuseppe Conte resigned as Prime Minister once Savona's name was withdrawn…and none of this actually mattered. Almost a year later, Italy's political theater has disappeared but May 29 still sits prominently as a turning point on all the important charts.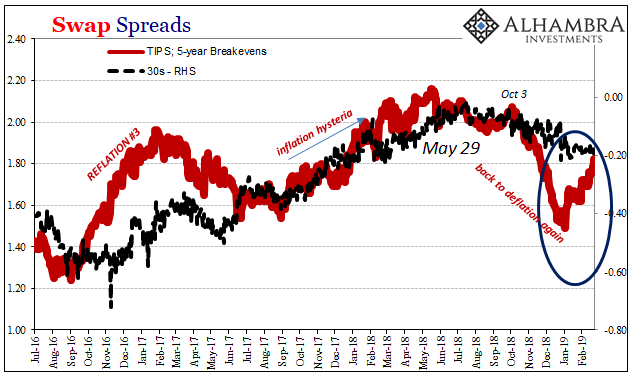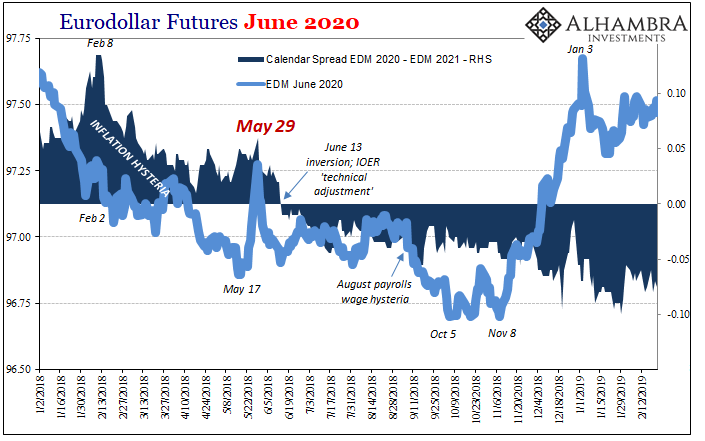 I wrote on that day how it was fragility rather than Italy kicking up this "strong worldwide demand for safe assets", as the FOMC would later admit.
What is truly telling is just how quickly everything changed. That's not Italy, that's the fragility of this whole narrative from inflation hysteria to this boom that never was. There is no better example of it right now than Germany's debt markets.
Of course, May 29 was no isolated episode; itself following up from the dollar's sharp upward turn the month before during last April.
Just as April-May are clear inflection points in key markets, so, too, those months show up increasingly across econ stats in the same way. From Japanese industrial production (the first contraction since 2016, marked that way on the chart below) to Chinese auto sales turning decidedly negative for the first time in a very long time. May and afterward hasn't been kind for globally synchronized growth.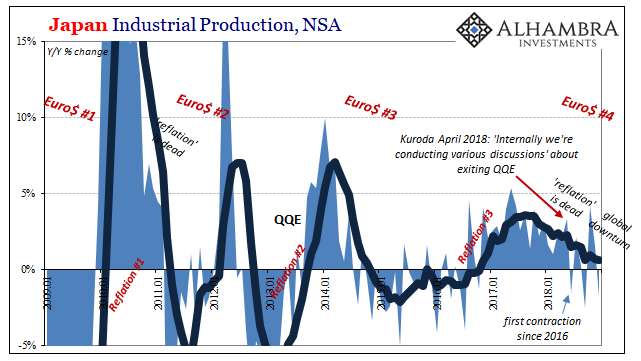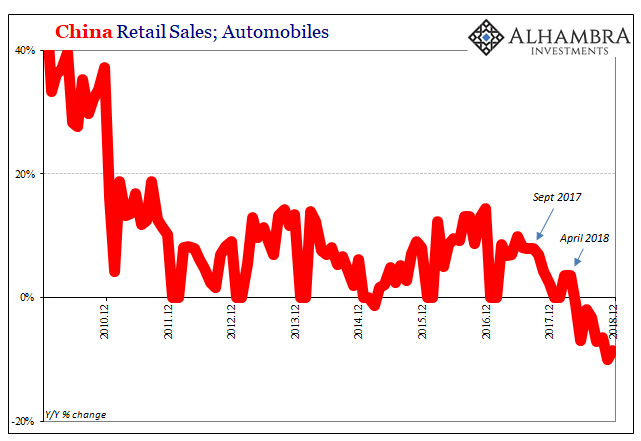 In fact, more and more it looks as if May was the point of no return, the beginning of a globally synchronized downturn.
Disclosure: This material has been distributed for informational purposes only. It is the opinion of the author and should not be considered as investment advice or a recommendation of any ...
more