Market Talk - Monday, Jan. 14
A weak start to the week for Asia probably reflecting China's poor trade data. This mornings data was the lowest in two years and raises concerns of an accelerating global slowdown. The data also posts a 17% increase with the USA, but also worth mentioning is that imports are over 15% lower from Germany too. Both Shanghai and the Hang Seng closed on their day's lows, but at least these numbers are on the table ahead of any announcement. The HSI suffered most (-1.38%) as the demand for technology shares appear to have waned recently. Shanghai closed off -0.71%, but did see the Yuan set at its strongest rate (6.765) in six months. Australia's ASX reversed course at lunchtime trading and close at the day's lows. A dip in commodity prices and a strengthening USD caused by the China data, helped prices to close down on the day reversing early morning strength. The SENSEX talk was that foreigners were unloading paper and escaping the currency with concerns over slowing global growth. Utilities, financials, and autos led much of the decline, but the INR flirting with a 71 handle is a note of concern. Japan closed for a national holiday.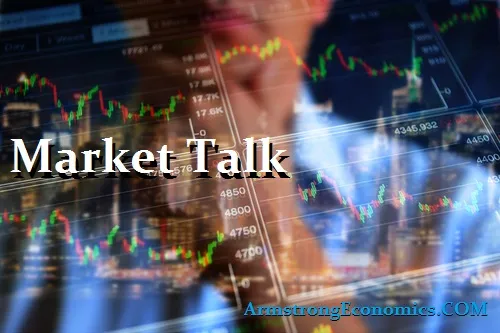 European indices opened lower following on from weaker Asian session. This is a huge week for the UK as it faces the parliamentary BREXIT vote in the house tomorrow. The British press was awash with the views of the two leaders, even though those of Jeremy Corbyn remain undecided. Today Theresa May voiced concerns for the vote as it is expected to face a painful defeat tomorrow. That said, GBP did rally today with talk that the EU may have offered some last minute reprieve on detail. An Assistant Tory whip Gareth Johnson was supposed to be building confidence, but actually resigned this afternoon! Currencies have been whipsawing on headlines and in late trading remains +0.35% higher on the day. FTSE lost 1% on the day and 10yr Gilts are 2bp wider. CAC and DAX are both around 0.35% lower on the day. Stirling is pricing in some good news, but the rally looks to be incredibly fragile as we currently stand.