Market Talk - Friday, Dec. 14
Today was all about the weak economic data released in China and the fear that this slowdown is spreading. The concern that the weak contagion affects not just the region, but commodity prices, producers and sentiment everywhere. Core stock markets are been underperforming all year and anyone who has been following performance can testify to that. The Shanghai index is down 22% YTD whilst the Hang Seng has performed better at just -13% YTD. The Australian AO index is down 7.5%, but don't forget that both the CNY and the A$ are equally both down over 7% against the US Dollar too. The SENSEX has managed a positive 5% return, but for any international investors, the Rupee has depreciated over 12% this year to the USD. Today the Nikkei lost 2% which takes its YTD return to negative 6%, but the Yen remains unchanged on the year. However, much of the talk here is that the demand for the Yen as a safe-haven appears to be deprecating. 2019 could well be the year we see the results of all the bond market assist play-out as the currency weakens while the Nikkei is the balance. Having seen a better than expected business survey indicator (TANKAN) release, stocks held for the open but eventually were drawn into the selling pressure.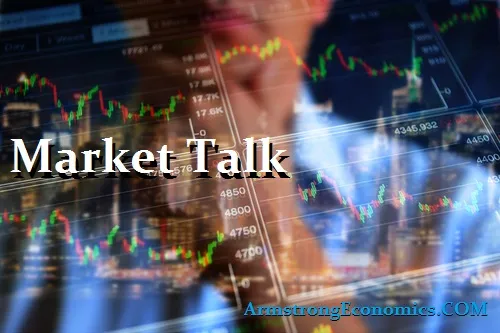 European markets hit their days lows in early trading and managed to claw back much of them prior to closing. There is still so much of an overhang here that many are not sure which of the issues are most worrisome! The BREXIT situation is expected to come to a head before the end of Q1, but this is increasingly looking as though it could go on forever. Budgets are being negotiated to and froe and so all are desperate to know whether they have the €39bn payment or not. The unrest in France and the call for Euro-credit bond issuance it is any wonder all major stock indices are lower on the year. The core DAX index is off 16% YTD, with Spanish and Italian down by 11.5% and 13.5% respectively. The CAC has performed a little better but it too is down 8.5% YTD. Added to this the Euro's decline (-6%) and it should not be a surprise the US is almost unchanged – there is nowhere else you can invest money. The UK FTSE and GBP are down 11% and 7% respectively, not a great year in the UK or any US investors.