E

Market Briefing For Wednesday, Jun. 9
Macro crosscurrents weren't the primary influence in today's market. Many have speculated about Treasuries, inflation scare, the Bitcoin crash, tapering Fed, or trade. In-reality, while these are all issues, I think today the bottleneck was a near-global internet outage, which has been reported widely.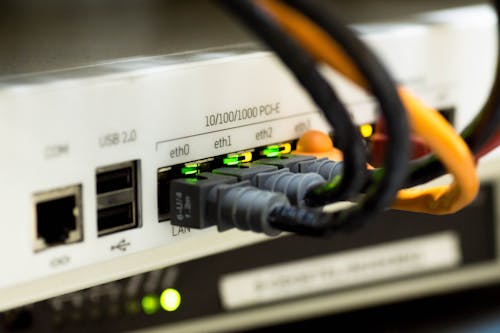 That was Fastly (FSLY), which does 'Edge' coverage (the way graphics appear fast on websites or your cellular device), but it impacted everyone from PayPal (PYPL) to Amazon (AMZN) to the Financial Times to CNN (TWX) or even some trading platforms. (We had a local power outage for an hour here, which was unrelated.) There's no evidence that any of this was triggered by cyber-attacks.
So, my expectation was for an afternoon comeback and we got that. Later we got a couple stories that might temper some speculative enthusiasm, but also a who's next attitude among the MEME (term for stocks moving rapidly either way now). Markets are thinly traded in the Summer, but that's not what this is all about, it's concentrated action 'in high volume' (not thin) and it rotates.
In fact the SEC said it's monitoring the MEME trading for securities violations, but of course it's somewhat (to me) reminiscent of how the CMO's before the 2007-'08 'Epic Debacle' couldn't be properly unwound. Structured loans then were basically numbers, many in China or elsewhere, and complicated efforts to track down the investors, much less compliance with foreclosures etc.
Thus in this scenario you have online participants who concentrate in a stock or few, almost like anonymity at a Craps or Roulette table in Las Vegas. They (the casino) generally has got no clue who the individual players are, unless they use a player-card for tracking or comp-point rating purposes.
The perception this has to end is logical, but while many believe that (as also I have a fair degree of skepticism) this hasn't burned-out speculators yet, so it is correct that the YOLO attitude prevails (especially with millennials and the even younger crowd)...You Only Live Once. (That's of course not true for me, as this year's experience has shown..hah!). On Sunday a friend brought his nephew for a bite, and he boasted about his trading success in currencies as well as Bitcoin (BITCOMP). Nice to see teenagers interested, but most eventually learn a hard lesson, unless this generation will somehow be spared life's adventures.
This is an excerpt from Gene Inger's Daily Briefing, which is distributed nightly and typically includes one or two videos as well as charts and analysis. You can subscribe more