Market Briefing For Thursday, Mar. 30
'Negative sentiment surveys' affirm what I've been saying, S&P 500 (SPX) would go up short-term, regardless of what comes down the road, although we might of course get rate cuts not hike, in the fullness of time. It's borderline breakout.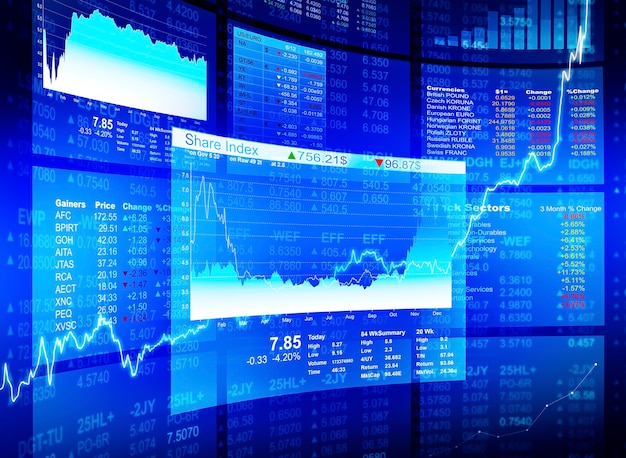 Due to that near unanimity of negativity, I figured most players that wanted to sell already had, and the market was just languishing with odds favoring 'up' a bit, not down, again regardless of what the future holds. And that may not all be bad after all, considering the pattern, fatiguing as it is, continues supportive of the idea of last October's low being important, part of an 'inverse head and shoulders' low, that has struggled for months, but so far retains the structure.
Lots of talk about a 'major consumer slowdown', and what we call double-dip recession, but the evidence so far is limited, and offset somewhat by defense spending (high and big salaries go along with that) as well as on infrastructure and related aspects (hence Fed sort of fighting Congress and White House).
There would be a number of advantages to fading wage hikes and softening Housing, but mostly for the young generation, who really is challenged other than those making the truly big incomes in a few industries. But there are new generations of healthcare systems, defense systems, space systems, and of course more-ubiquitous Ai systems, all of which ushers the Nation forward. It might be suggested that trying to break the economy isn't the best formula for this Fed to pursue, and we suspect over time that crowd starts to grasp it.
There's still too much talk about emerging recession 'due to banking issues', and to a degree I'll take issue with that perspective. It's not just that being any sort of macro bear tries to catch dips within the 'progression' of business life, but in this case most of the real impact (rate hikes) is behind not ahead.
For sure there are concerns, may more about war than peace, and therein I'd focused lately on potential beneficiaries of the 'space race' and modernizing our Nation's weaponry, to take-on adversaries 'if' it becomes necessary. This includes realization that dealing with 'swarms of drones' or similar (as Ukraine learned) requires next-generation weaponry. That means 'Ai' for simultaneous tracking, target acquisition and engagement of many targets all at once.
This is serious business and involves complex algorithms and techniques that U.S. attempts worked at for years, through failures and mediocre success. As it all comes into a more-mature phase, companies will be expanding in areas like this, and probably not very far off considering Israel and Ukraine's recent experiences. Or even the USA as we came under drone attack in Syria.
I am not suggesting new players in this 'laser energy' field, just noting how all aspects are sort of synergistic: tactics, infrared, lasers, air-frames, satellites, and more recently improved coordination with Artificial Intelligence, and does not matter if Elon or others rail 'against' consumer Ai, this is National Security I'm addressing, and the focus on a few stocks.
Dormant (hopefully not much longer but who knows) infrared LightPath (LPTH), lively BigBear.ai (BBAI), eventual (after dilution if it happens) Terran Orbital (LLAP), Lockheed (LMT) (controls over 30% of LLAP but like to see them affirm funding without dilution and how solid the EU deal is or isn't of course), plus Raytheon (RTX) and indirectly even SkyWater (SKYT), are all involved in new tech. I also wouldn't be surprised to see M&A action in the sector at some point.
Bottom-line:
we got our midweek rally, but more significant is the move hints of upside continuation, even if it settles back a bit towards the weekend. For sure we're focused on Semiconductor behavior, and Oil prices as well.
There is broadening-out of the rally as S&P challenges the bearish thesis.
Financials and Oils have done well, so that helps the Indexes near-term with their breakout above well-watched Daily Moving Averages. We are still in the more or less neutral S&P behavior, but thought the odds favored upside and we have that for now. This was and remains our Spring Rally progression that isn't a lock, but the probability, if black-swans don't disrupt the proceedings:).
---
More By This Author:
Market Briefing For Wednesday, Mar. 29
Market Briefing For Tuesday, Mar. 28
Market Briefing For Monday, Mar. 27